aqua_forensic 2.0 is a project by Robertina Šebjanič and Gjino Šutić, focused on DIY simple water analytics & effect of the invisible pharmaceutical pollutants in water.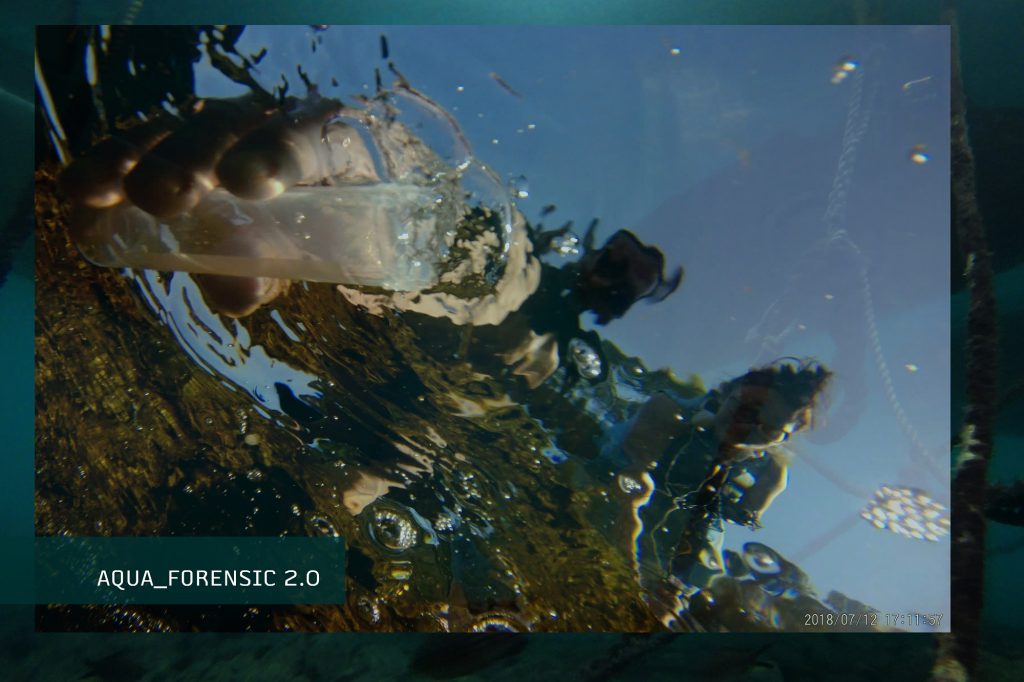 #ocean #sea #forensic_oceanography #aqua_forensic #invisible_anthropogenic_pollutants #chemical pollutants (pharmaceuticals, antibiotics, heavy metals, oils) #marine_habitats #marine_ecology #forensic_oceanography #invisible_visible #macro_micro #terraforming #aquaforming #aquafarming #monsters
Project aqua_forensic illuminates the invisible anthropogenic (pharmaceutical) chemical pollutants – residues of human consumption – "monsters" in the waters. The project combines art/science/citizen science in a "hunt for a phantom" and opens the discussion about our solidarity and empathy with waters beyond human perception. It's a voyage into the relationship between the microbial seas and humans who are aquaforming the water habitats all around the planet. The question is: How do the oceans feel our impact?
During PIFcamp Robertina Šebjanič and Miha Godec will host a proto aqua_forensic workshop and develop an open source tutorial on this topic. Workshop participants will be introduced to the problematics of contemporary invisible water pollutants through practice by the artists. Through hybrid approach (combining science, DIY citizen's science & art) these topics will be investigated in local environment.
aqua_forensic is supported by Ars Electronica within the EMAP/EMARE project, Projekt Atol Institute, UR Institute (HR), Čistoća Dubrovnik, The Ministry of Culture of the Republic of Slovenia, and The Ministry of Culture of the R. of Croatia, Sektor Institute (SI), co-funded by the Creative Europe Programme of the European Union.