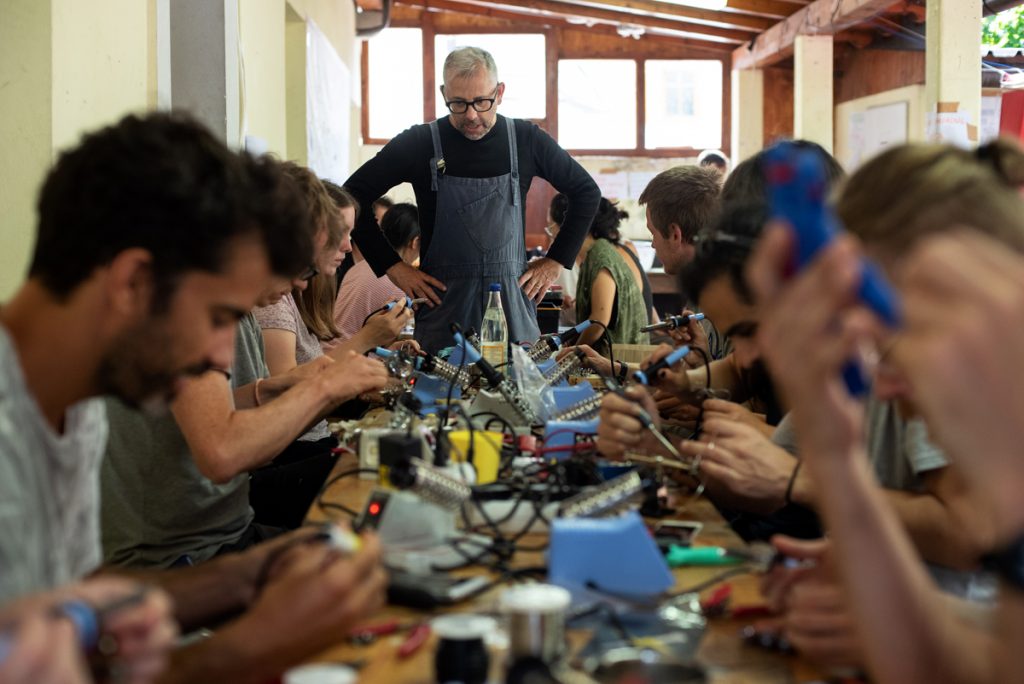 Composer and musician John Richards (Dirty Electronics) has brought his DIY text-to-noise synth to Trenta. In his art circuit, he is wanting to feed into it various texts and debates taking place at this year's PIFcamp and displaying them on an embedded LCD screen. With PIF participants he was sharing his knowledge of the electronics, design of electronic circuits and construction of analogue and digital instruments. Also, variants of an instrument he named Bad of Nails were made at his workshop. For the development of which they have used materials found in the camp's surroundings – bricks, wood, stones and the like. As he said, great fun was had while designing a radical chip for crazy low-level computer music. With minimal resources, it was done together with Staš Vrenko and Klemens Kohlweis and they hope to play it live for us.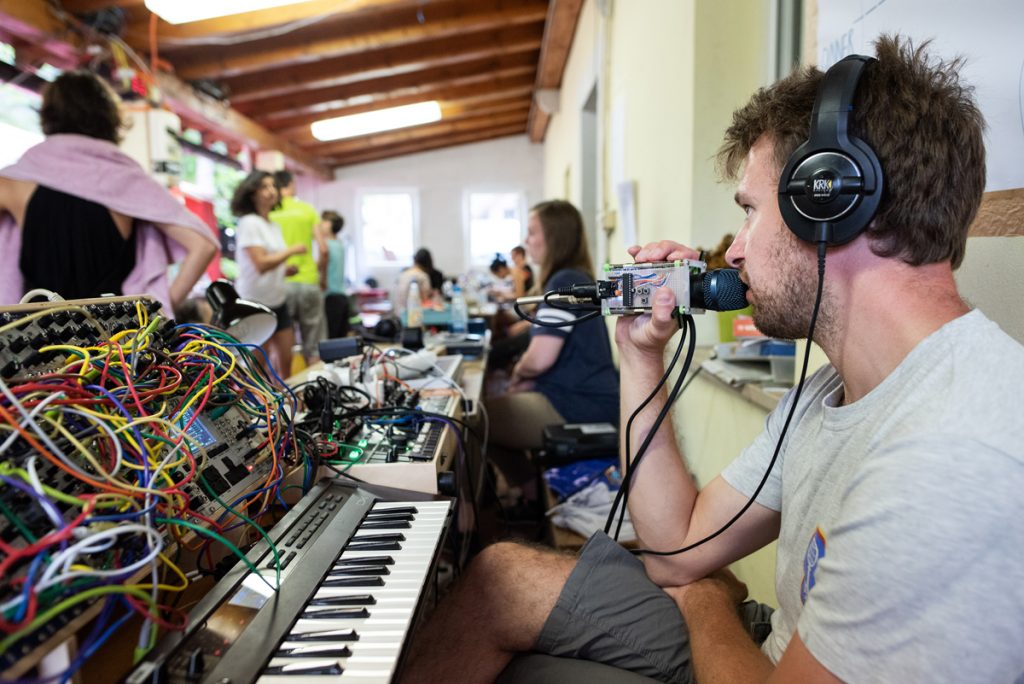 Another regular visitor to the camp, Staša Guček, has been further developing her last yeas project MOTHeremin. She has created as many as three theremins for the blind and partially sighted, based on drawings of endangered butterflies of Slovenia. Slovenian interdisciplinary artist and programmer Tadej Droljc has made some serious strides into the development of his latest audio-visual composition here. For a project, we will be publicly presenting for the first time in Ljubljana in December, he made a circuit that can control higher voltage devices via an Arduino and has developed a converter that converts audio and laser ILDA signals.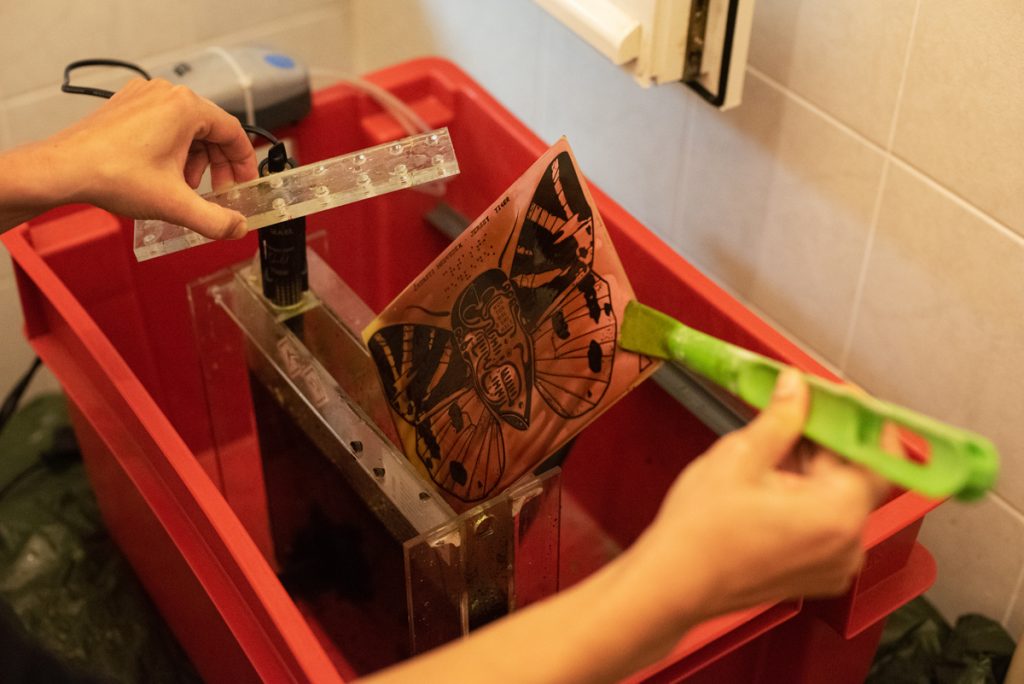 In the surrounding of the beautiful Soča river valley, the musician and performer Janus Aleš Luznar (Yanoosh) wanted to upgrade his inter-media performance Ictuscordis, the main subject of which is his heart or heartbeat. He tried to create a sensor for sensing the heartbeat of the dancer, which in the future he wants to incorporate into the performance, thus upgrading the visual element of the performance. However, he says, time will not allow him to finish the project, the first version of which was developed last year with the help of PIFcamp.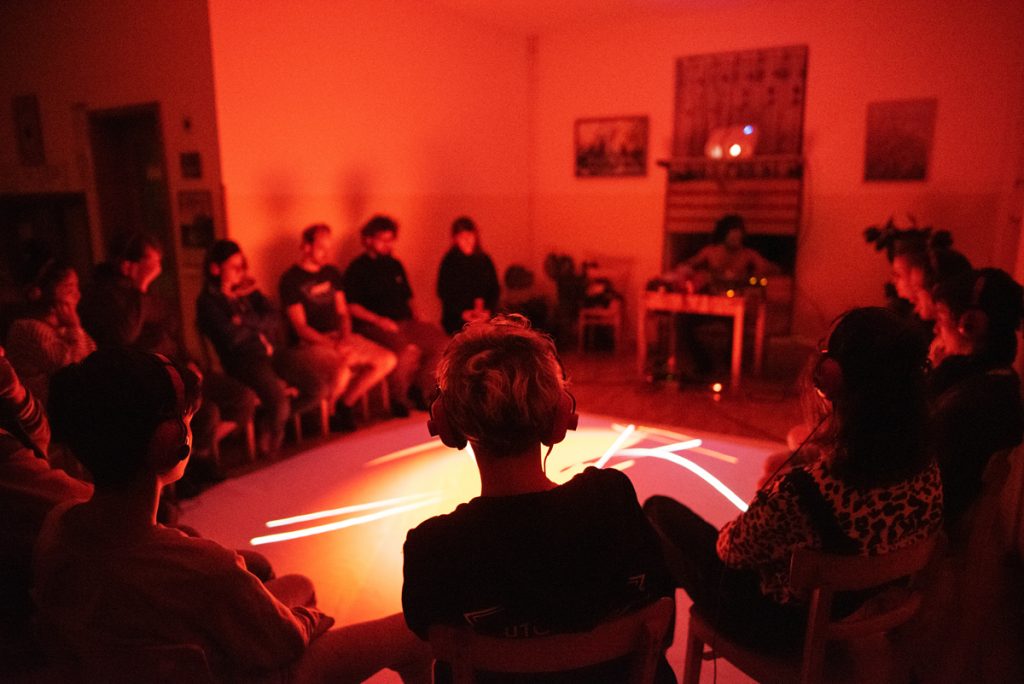 For his spatial multi-channel audio performance musician Mitja Cerkvenik developed a midi controller with automation. And the continuation of past visual investigations of light and shadow on a moving textile surface has been undertaken by designer Kaja Kisilak and architect Lea Bradašević. Their analogue type of visuals, which for example used to be part of the Loudspeaker Alliance concert performance in the past, has now been upgraded so that the work of stretching and moving the fabric is taken over by electric motors that will create moire optical effects.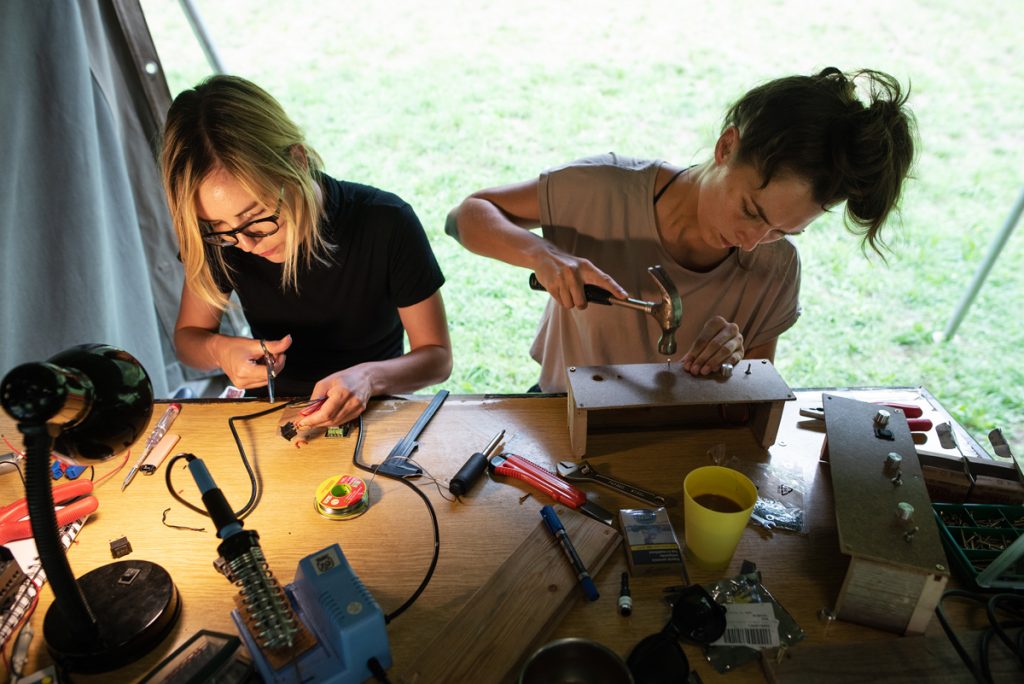 Also, other interesting musical and visual experiments are being made on the camp – projects that are one way or another related to music.