ICTUSCORDIS is a new-media performance / audiovisual laboratory with the main subject being the artist's heart. This project by Januš Aleš Luznar explores the interaction between art and psychology, between the physical and mental organism. Although they speak different languages that are difficult to translate, the artist searches for their coincidental and non conclusive parallels through which they communicate. In the first version of the ICTUSCORDIS "Heart Modulations", which was developed and implemented in 2018 with the help of PIFcamp, the author's heart is at the forefront of research. Januš Aleš Luznar explores the use of the Biofeedback method as an inspiration by manipulating the arousal, intensity and pace of his heart with various audio modulations. No pre-recorded sounds or samples are used to perform.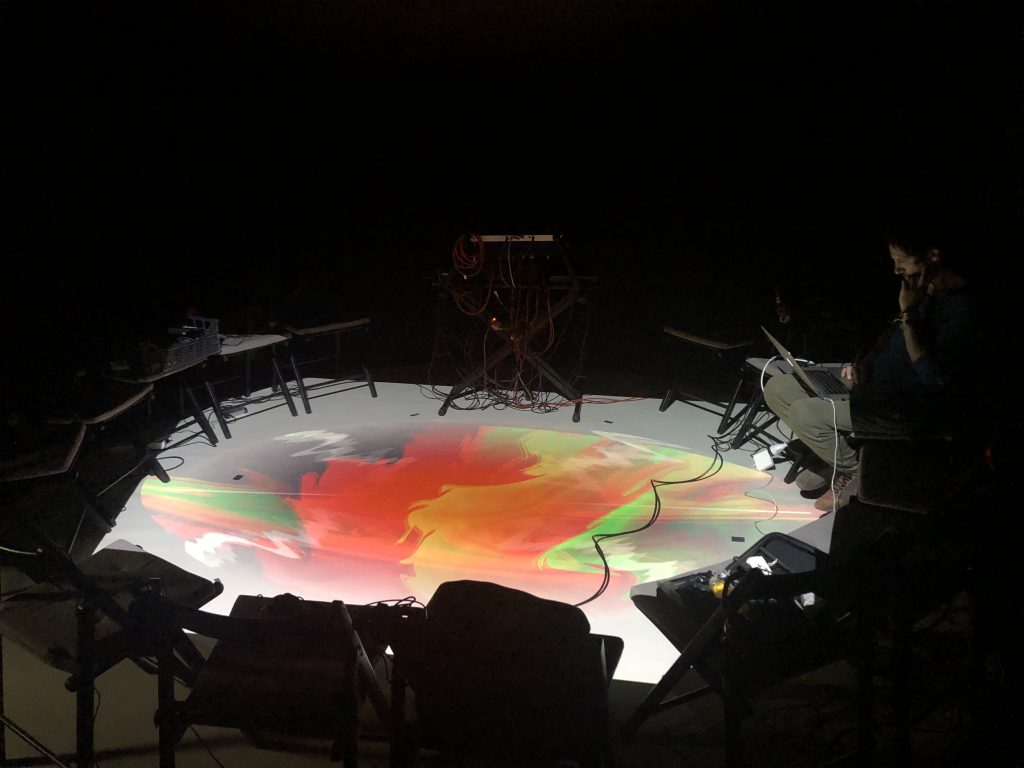 ICTUSCORDIS – "Hearts Dialogue" is a new audiovisual contemporary dance performance based on the heartbeat of two performers in real time. With live music from the heart of the musician Januš Aleš Luznar and the choreography of contemporary dancer by Hungarian dancer Gyula Cserepes.
Sound will be captured by a customized piezo microphone with high sensitivity. The microphone will then be connected to the mixing table and the modulation effects that manipulate the sound of the heart into rhythmic and harmonic electronic music. The sound part of the project will be connected to the analogue audio signal. On the dancer, sensors of the movement "smart fabrics", motion sensors and the heart rate sensor will be used, which Januš Aleš Luznar will develop at this year's PIFcamp. The musical part of the performance will respond to the heart of the musician, while the visual content will be controlled with the heart and movement of the dancer. Visualizations and mystical abstract landscapes that will be used for performance will be carefully selected according to past experiences. The interaction of two artistic heartbeats will create a speculatively consistent synchronized mix of sound, visualization and dance.
"ICTUSCORDIS – Hearts Dialog" is an invitation to the audience into a dedicated artistic space and spiritual intimacy, to raise awareness through listening and observing. Finding yourself in the heart of another is to identify the connection between all.