Wednesday finally brought slightly better weather so the morning walk with Dario took place on schedule, and the harvested plants spiced up lunch and dinner.
PIFcamp-goers continued to develop their projects and research: Robertina Šebjanič and Miha Godec, who are preparing a lab book for conducting aqua_forensic 2.0 workshops, have assembled a TDS sensor, which measures water conductivity. The degree of conductivity was sonified via an electronic circuit. Robertina and Miha hiked with Saša Spačal and Rob Canning to the Lepena valley, where they created field sound recordings. Blaž Pavlica joined in as well and he will use the recorded material in his DIY ambisonic dome project. On the dome, which was developed and used as part of PifLab and past PIFcamps, a matrix of eight speakers is installed – a diy system for reproducing the ambisonics, a spherical spatial-sound format that allows immersive representation of the sound field.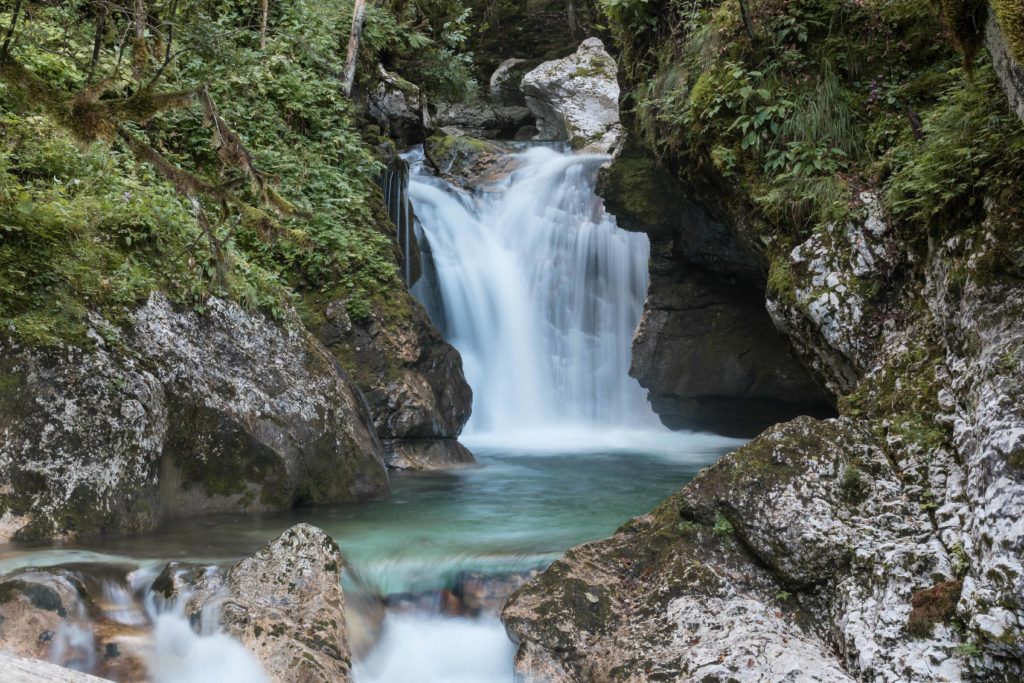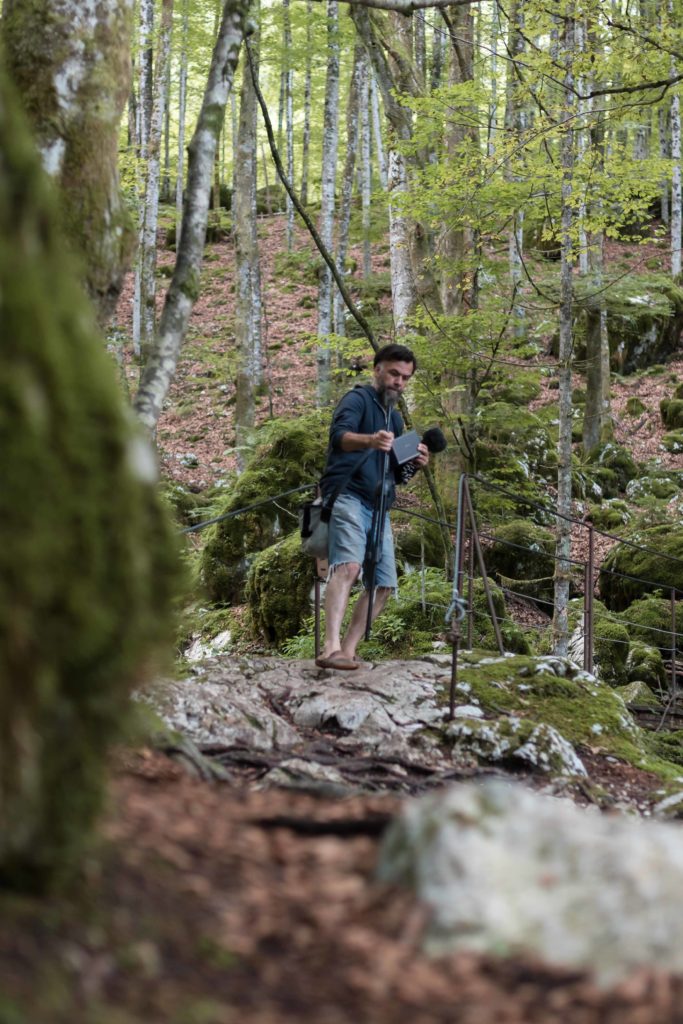 Lovrenc was busy working on his weather station – cleaning 3D printed elements and programming the Arduino and Raspberry. The lesson of the day: "Don't update Linux!", Says Lovrenc, who due to this fatal mistake spent significantly more time for programming than planned. The weather station, which will be connected to the network of amateur stations Weather Underground and installed here in Soča, will measure wind speed and direction, temperature and humidity, and will also be equipped with a camera. In the future, the station can be upgraded with air quality and CO2 sensors as well.
Test measurements at 8 PM (CET): 19 degrees / 148 hectopascals / 1.42 km/h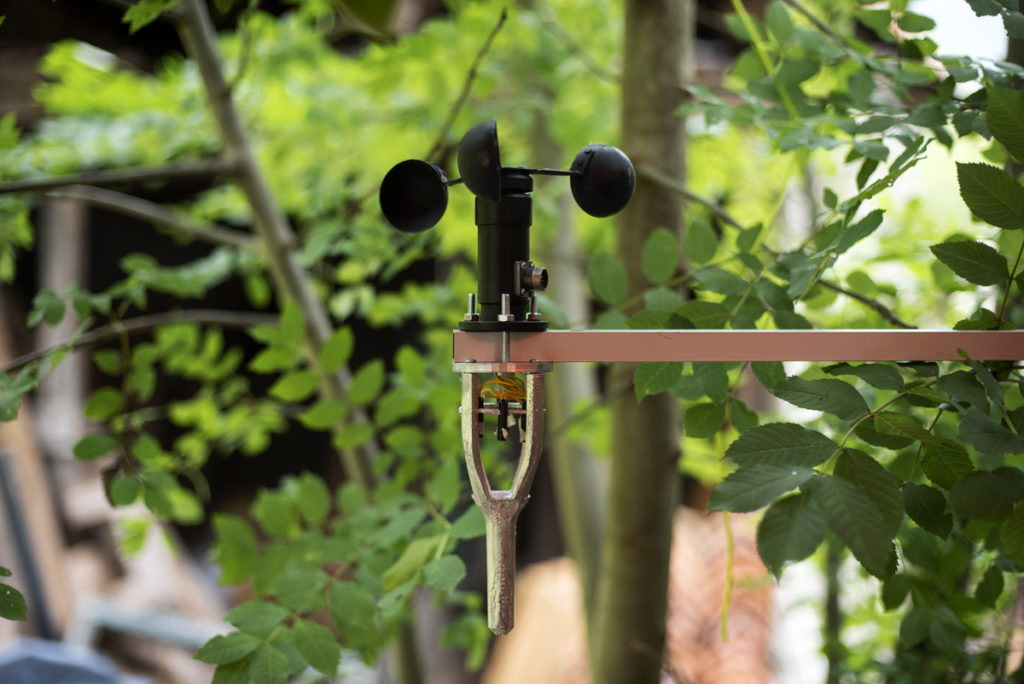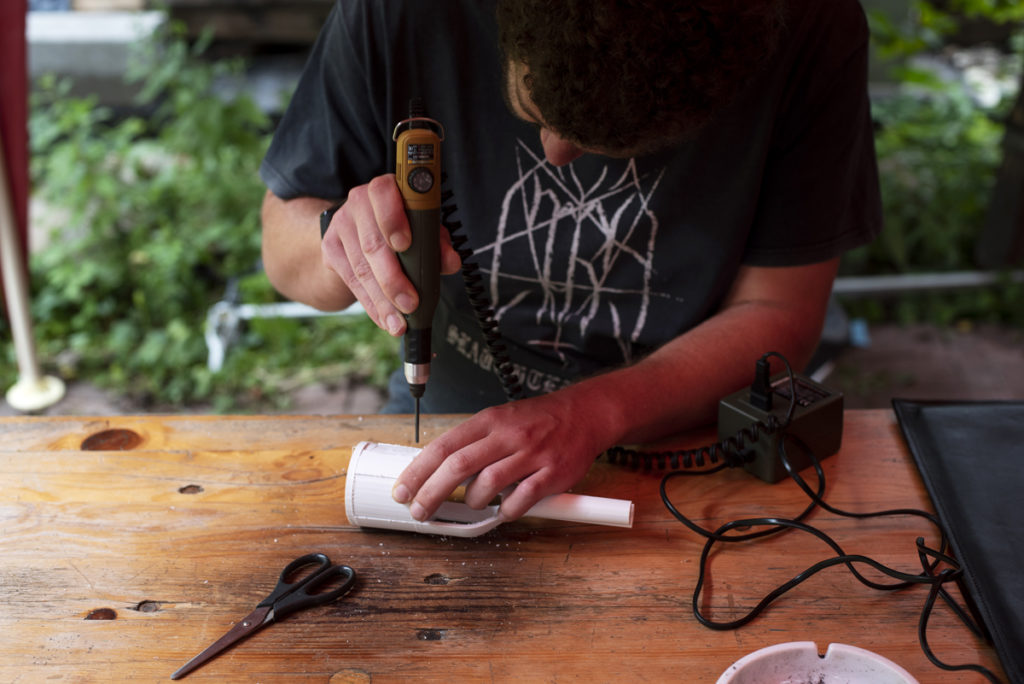 The afternoon was marked by workshops and presentations. Julian's introduction to microscopy introduced various DIY and professional lenses and devices, we then used to look at soil and compost samples from the immediate surroundings. Julian Chollet is collaborating with the DIY soil photogrammetry project at PIF. On Sunday (after the end of this year's camp) he will conduct a Humus Sapiens field workshop in Bohinjska Bistrica as part of the konS platform.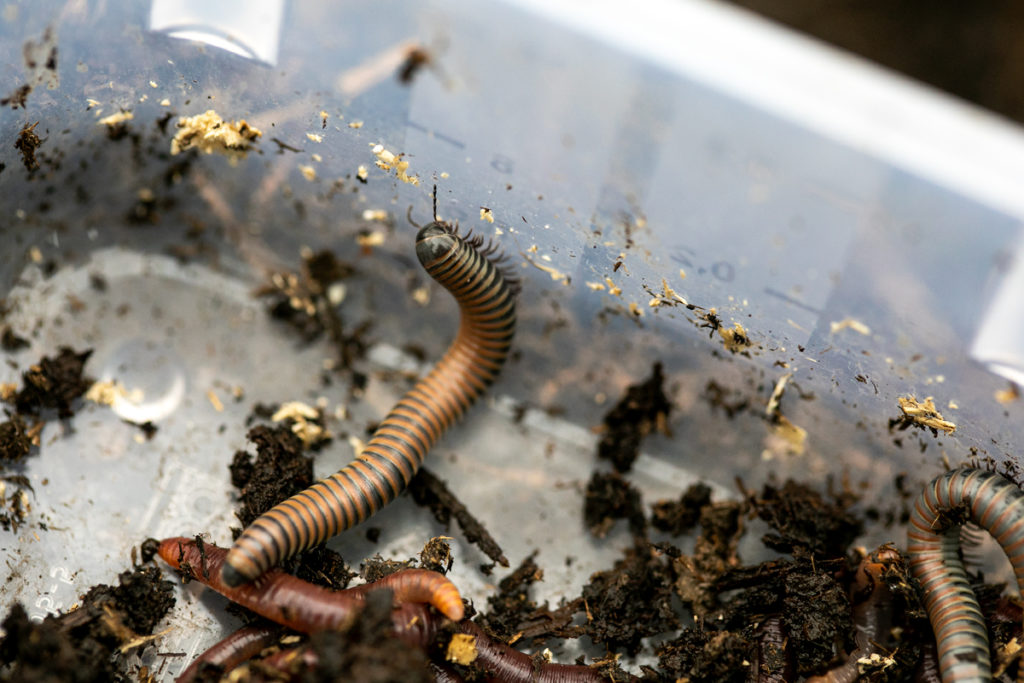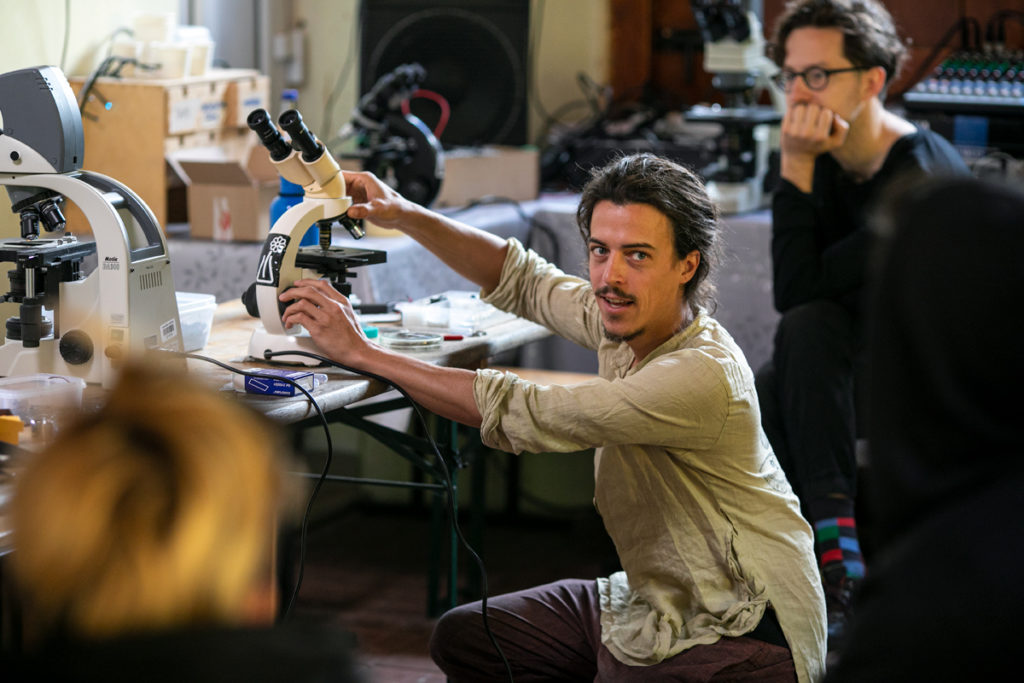 In the tent, the initial part of the remote workshop with Maggie Kane aka Streetcat.media took place. In the coming days the workshop will introduce the participants to the principles of designing narrative video games in the coming days. An enthusiastic cosplayer and versatile artist who gets bored at concerts, as Maggie described herself, presented various examples of how artists can use "sick visuals and interactivity" of video games to enrich their concerts, performances and other events to increase audience engagement.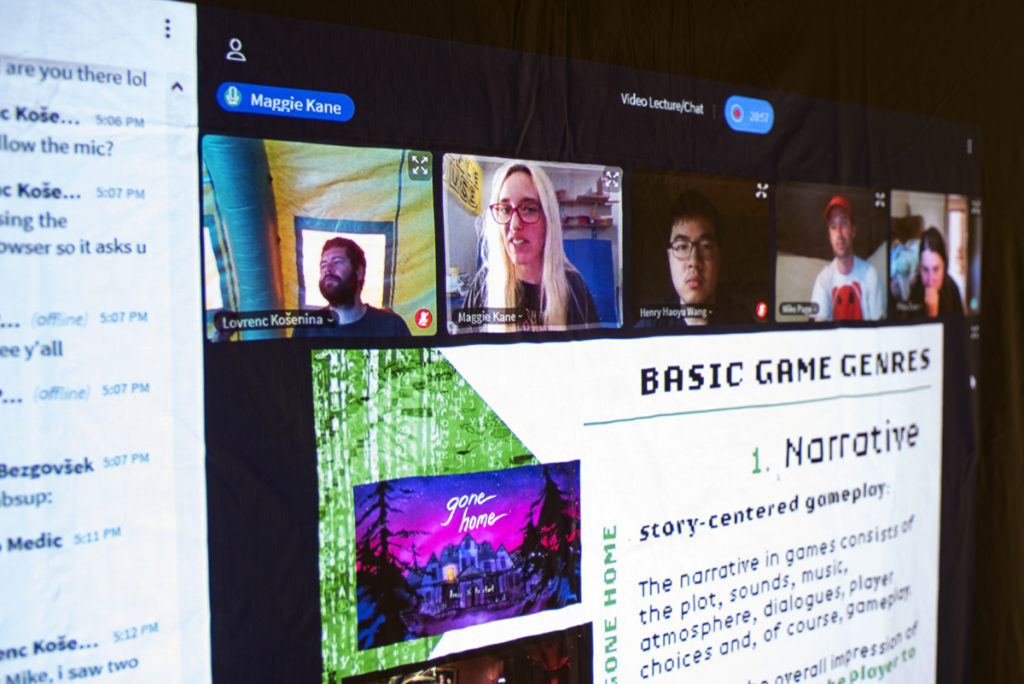 As part of their μπA (micropia) project, the Beam Team (Stella Ivšek and Anja Romih) researched ways of mapping video projections on natural objects and, in collaboration with Tilen Sepič, who prepared an improvised music set, also tested them in an experimental evening performance on the shore of river Soča. The live performance took place in an intimate atmosphere – due to the slippery terrain, only a handful of PIFcampers could attend. Thanks to the diligent video team the documentation of the event will soon be available to internet public as well.
The weather forecast for the coming days is promising, so in addition to the many activities that are yet to happen, we are "looking forward to less rain and more fun", as Luka concluded at the end of the day. Tomorrow, he will finally be able to test his solar cell-powered rotator for houseplants.