The camp was quiet on Wednesday morning at breakfast time. Thirty PIFcamp participants embarked on a hike to Krnsko lake already at 7 am, leaving the remaining half of the PIFcrowd enjoying some peace and quiet, and shorter waiting lines at the breakfast table. The hike was led by Neža and although the route they took this year was not as challenging as the last time, the surrounding Triglav's national park still offered some spectacular views.
Upon return, after even the last hikers had had their deserved lunch, the tables got quickly repopulated, and the regular PIFcamp routine resumed once again.
Many attended the workshop led by Joreg about the toolkit VVVV, and everybody had their fun trying the visual programming interface to discover the possibility of this innovative tool.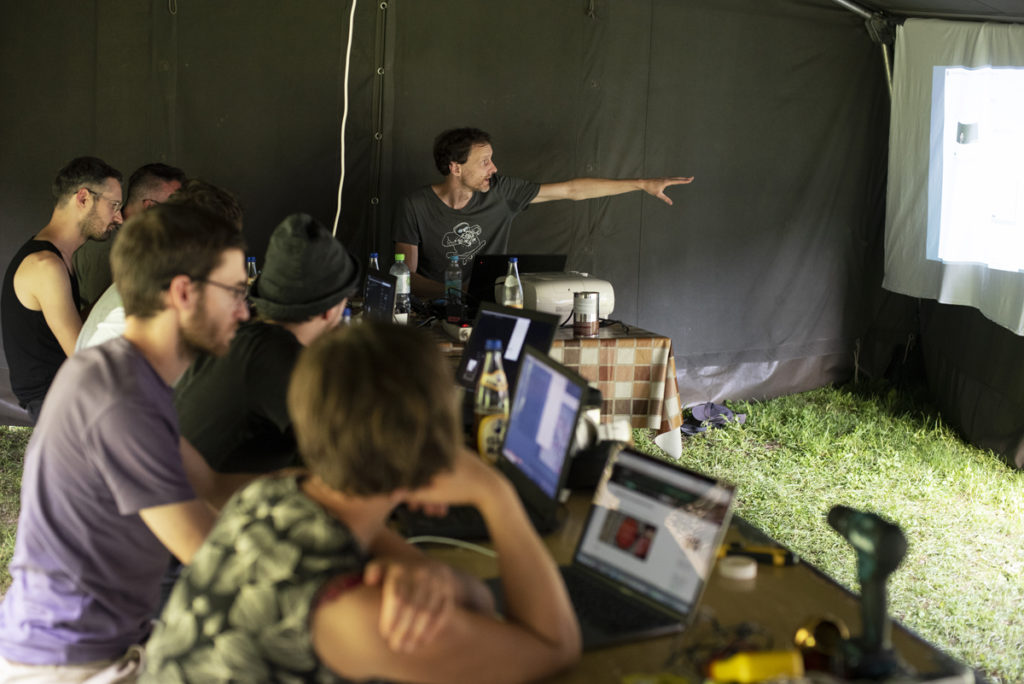 Then, it was the turn of the knife etching workshop, held by Simon, that lured a good bunch of enthusiasts of their precious tools, looking forward to color and decorate them.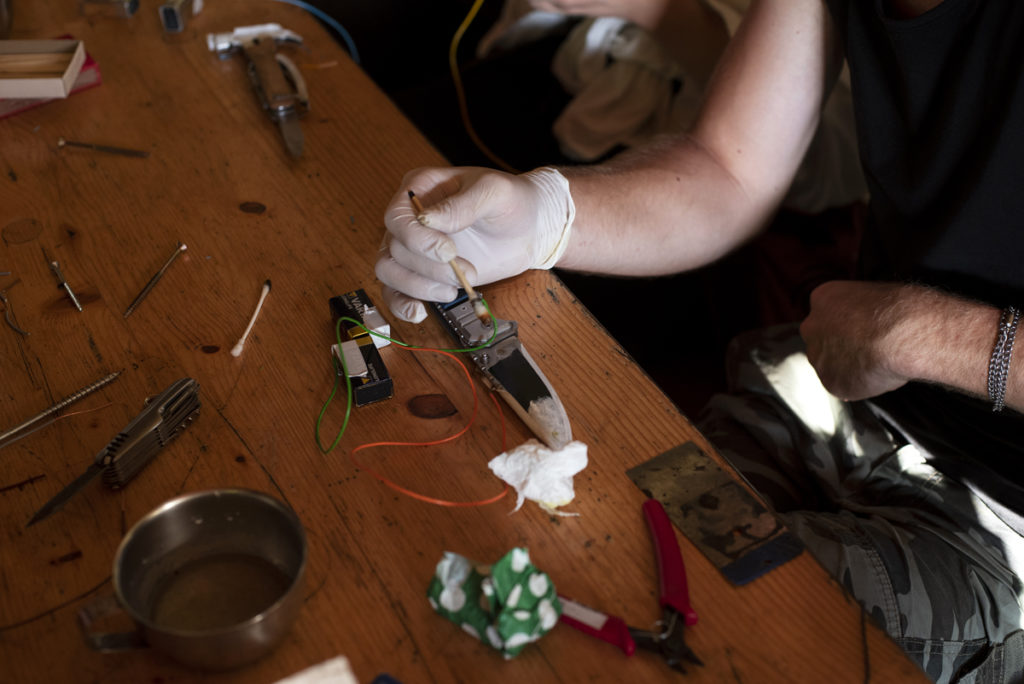 After dinner, Heather Contant talked about Makrolab, PIFcamp's older cousin as she named it, and Blaž Pavlica led a workshop about drawing with code with P5live, where psychedelic animations were made live and directly on the browsers of the participants.