Václav Peloušek from the awesome
Bastl Instruments
collective is joining us again this year, check out what project(s) he has in mind!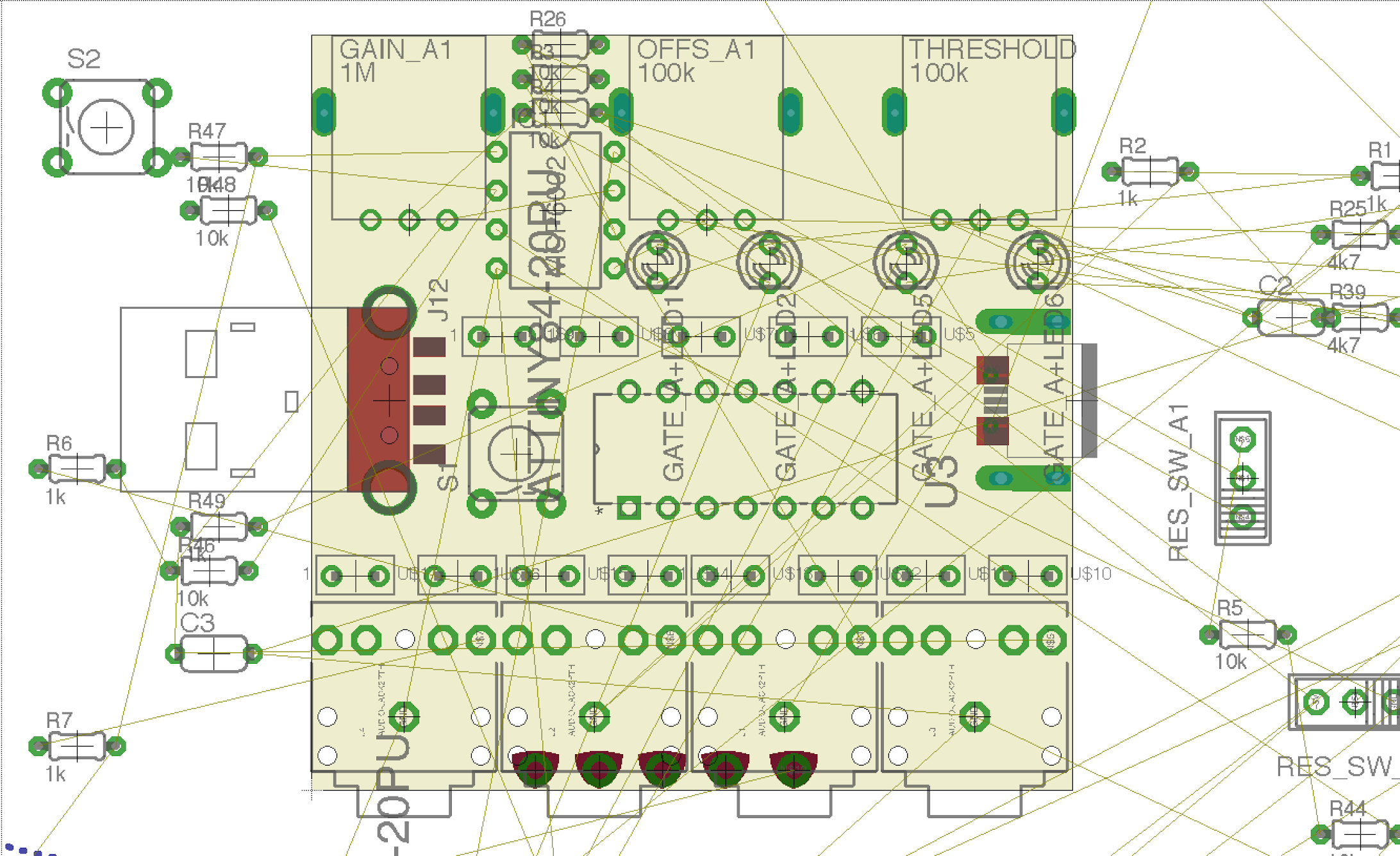 "This year at PIF I would like to focus on making very simple circuits that can help to translate any kind of analog environmental information into useful signals for synthesizers. The previous years Eurorack module called Sense was used mainly to do these translations – either for electronic textiles (remember my magic shoes) or for other natural contacts and sensors (
performance
with Hannah, Mika, Andy and others). Such circuits can be easily obtained by using operational amplifiers, or simple microcontrollers – this time running on batteries. Having battery/USB/solar powered synths (we already have those: Kastle, Softpop, Nature synth …) and sensoric interfaces (lets build these!) can allow for permanent sophisticated synth installations in the wild. I was really pleased by the ease of connecting with other projects and nodes thru the Sense module last year that I was planning to do a mini usb powered version of it. Maybe I will have few prototypes with me.
For those who don't have any battery powered synth I can offer soldering workshop for
Kastle
and also theory & practice on how to convert – resistance/low voltages into useful control voltages. I can also offer beginner introductions into modular synthesis.
Besides this romantic goal of trying to be as far from the computers as possible I would like to bring more synths, instruments and other gear for people to play and jam with. Evening jams were F I R E last year and would be great to continue this."