No excuse was good enough to avoid the traditional Friday mandatory hike to Velika Korita where PIFcampers are every year able to cool down in the (almost) ice-cold Soča river. 
Upon returning and after enjoying a deserved lunch the PIF participants resumed the work on their projects, while several workshops were taking place around the camp, for example, a cat rescue workshop aka rope tree climbing and a workshop on the history of mutual aid and economic modelling, followed by two more workshops focused on MQTT and Wavey Wind motion controller. 
While everybody was immersed in their activities, the art and crafts department formed spontaneously at one of the tables to create "the most beautiful PIFcamp schedules of the Saturday wrap-up program so far", according to Tina.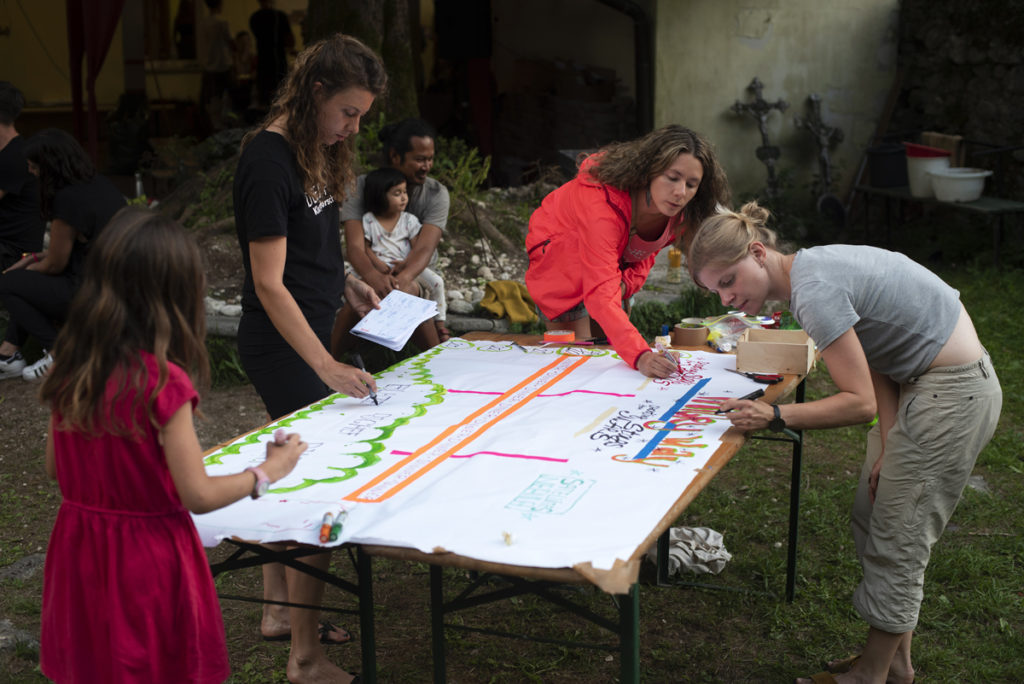 The evening concluded with by now the usual jam session.