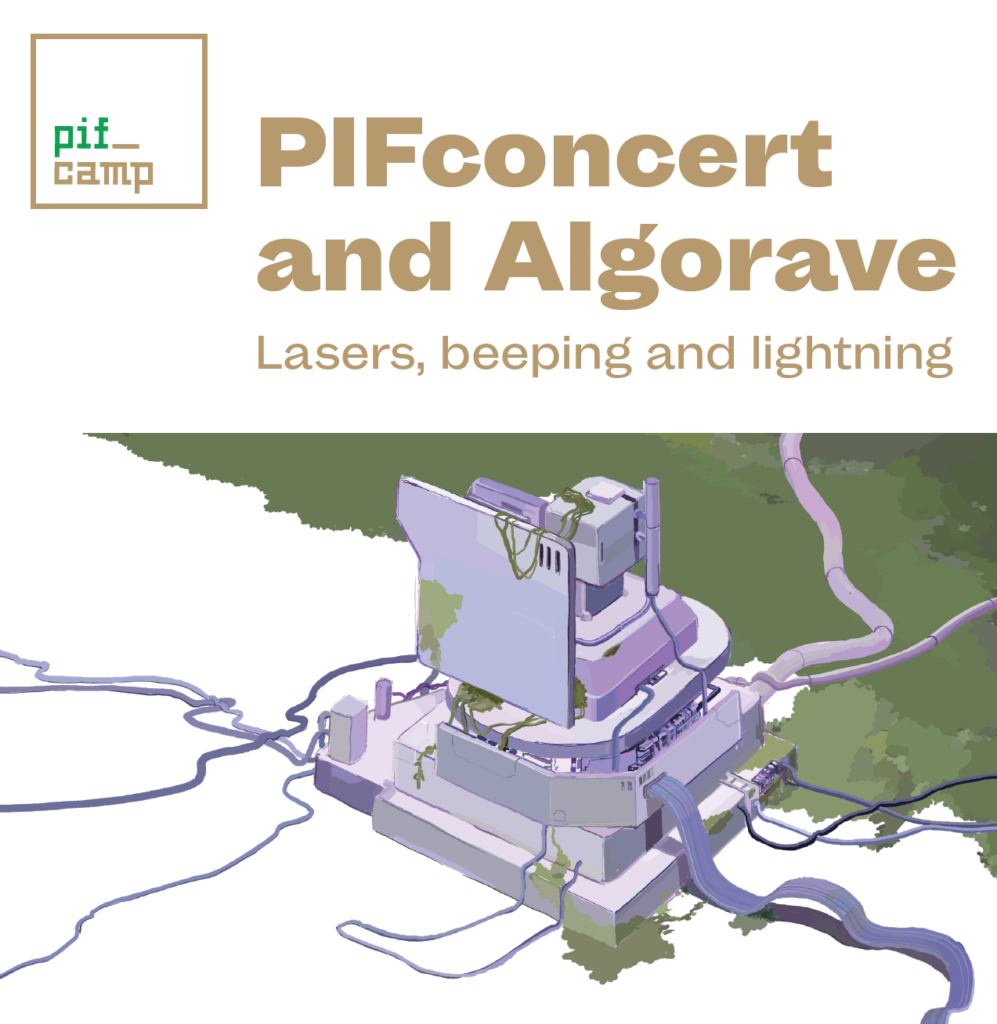 If you are wandering around Bovec and its surroundings on Wednesday 2 August, make sure to visit Fort Kluže in the evening. PIFparticipants will pull out their synthesizers, oscilloscopes, projectors and laptops for an evening of lasers, beeping and lightning between 9pm and 11pm.
Lineup:
(づ ◕‿◕ )づ Rob Canning & Robbie Hopper (+ Julia Múgica)
(づ ◕‿◕ )づ Linalab & Tilen Sepič (+ Oscilloscope Music)
(づ ◕‿◕ )づ Oscilloscope Music AV
(づ ◕‿◕ )づ ëgg & Tina Tonagel (+ Sophia Bulgakova)
(づ ◕‿◕ )づ Niklas Reppel & Iván Paz (+ Roger Pibernat)
(づ ◕‿◕ )づ Laurent Malys AV
Free entry.
In case of thunderstorms the event will be cancelled.