In PIFtopia, the work week doesn't really start until Monday (not unlike other parts of the world). Participants mostly spent it planning, exploring and getting to know their surroundings. After breakfast, a group of PIFparticipants joined Ewen for a walk and the launch (or rather: lifting) of his solar balloon. Other PIFlars spent the morning getting attuned and exploring the PIFcamp's surroundings, but after lunch (and coffee!), the grounds slowly started to resemble a real work site.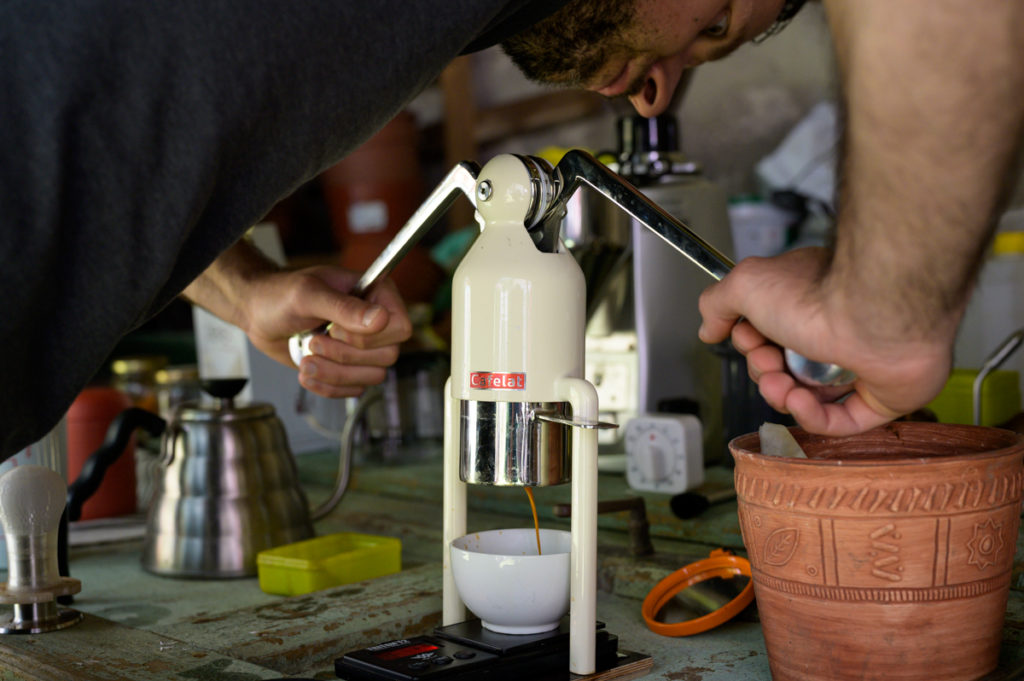 In the afternoon, a group of performers and organizers of the PIFconcert and Algorave at the Fort Kluže set off for a visit to the venue, while wild food enthusiasts went for a walk with our neighbour Neža to Lamovje, where they explored the edible plants and mushrooms growing in the area. We will report on the foraging expedition and other food-related activities in a special PIFood feature. In the meantime, the base camp hosted some workshops. At 4:20, Maggie Kane organized a PIFjournaling workshop under the canopy, and Nejc Trampuž gathered a group of curious PIFparticipants under the tent for an intro presentation on creating animations with AI.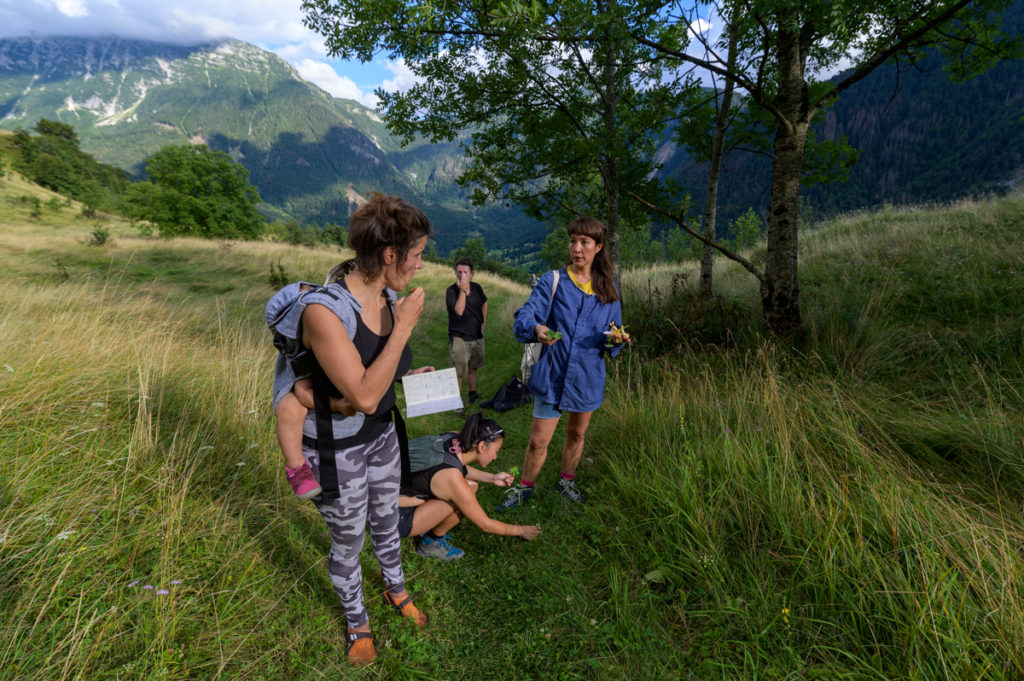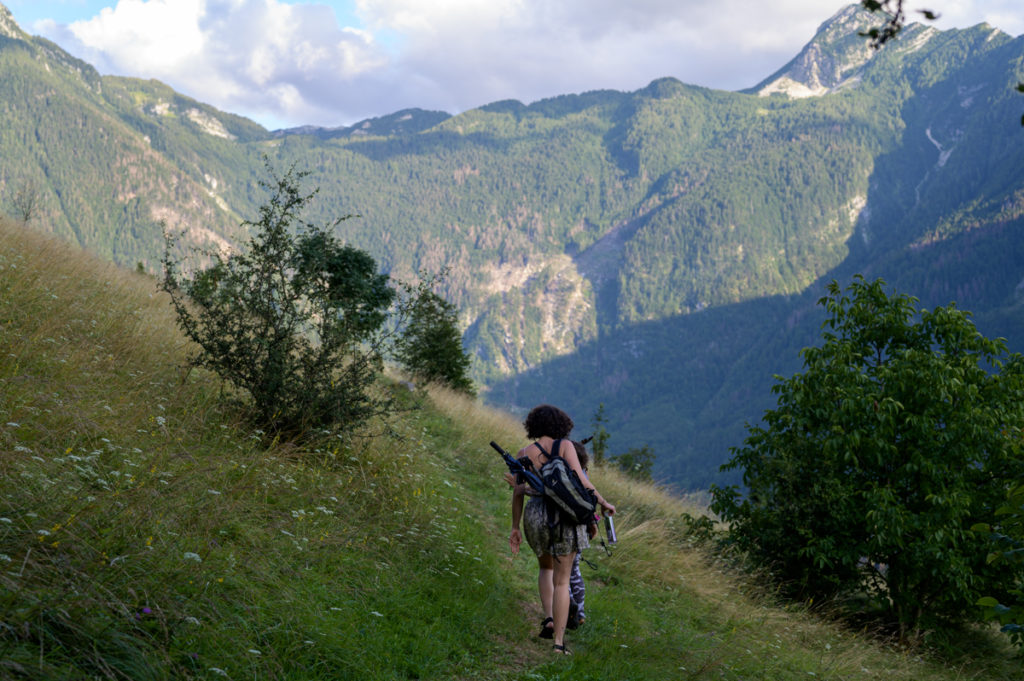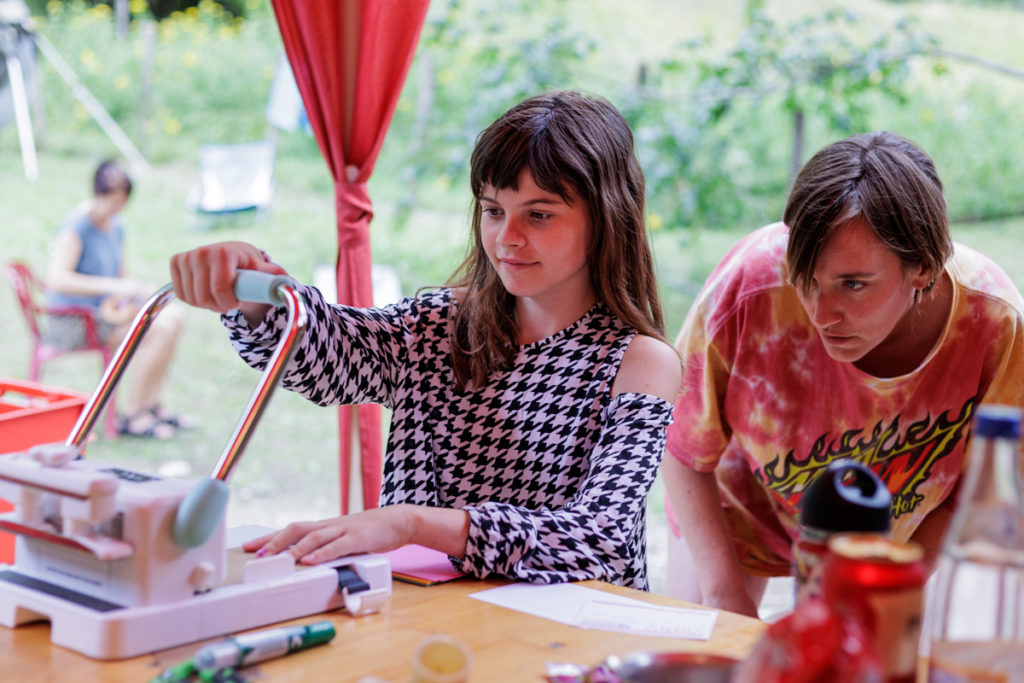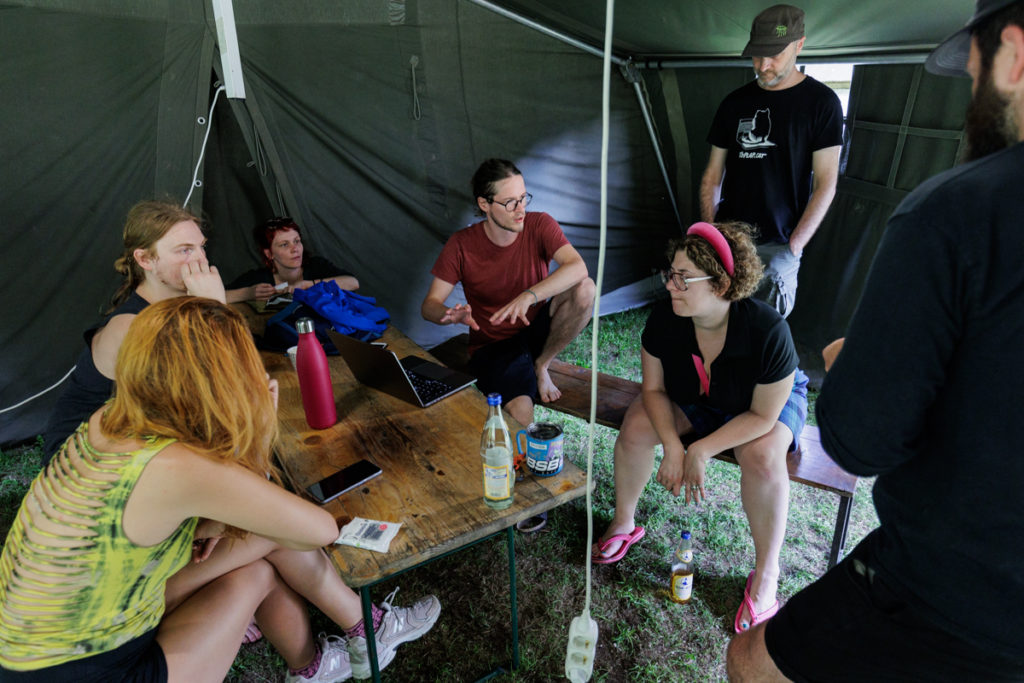 Preparations are also well underway for the projects in the Immersive Sound Dome. Lan Wu is one of the participants who will be presenting his work in the dome, a sound piece featuring field recordings. In the afternoon, he invited the field recording enthusiasts for a test walk and preliminary recordings of the sounds around Soča river.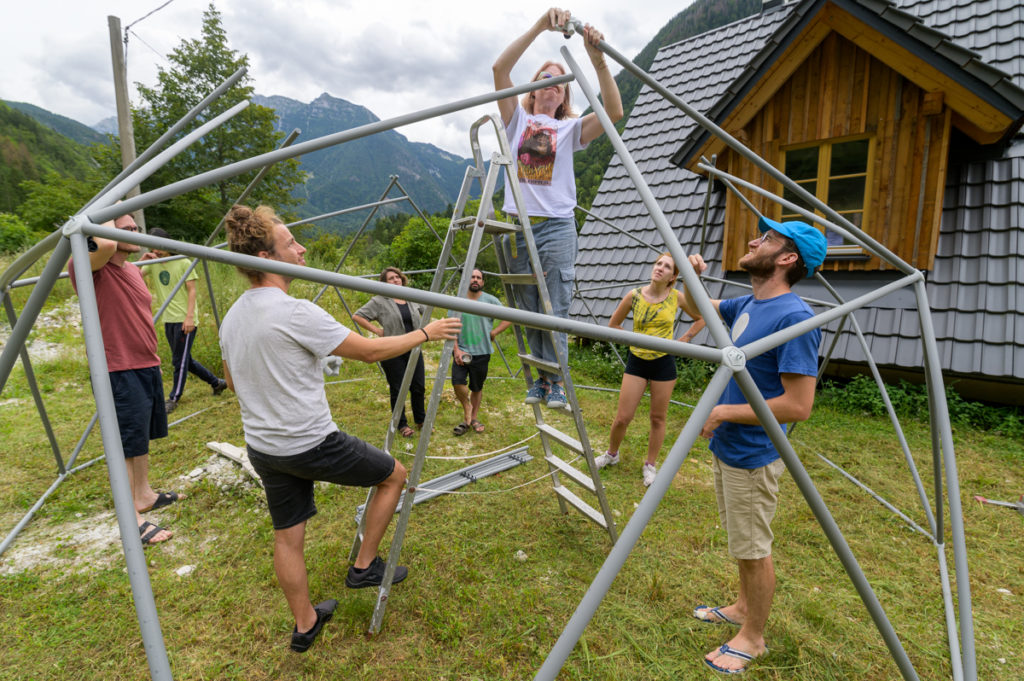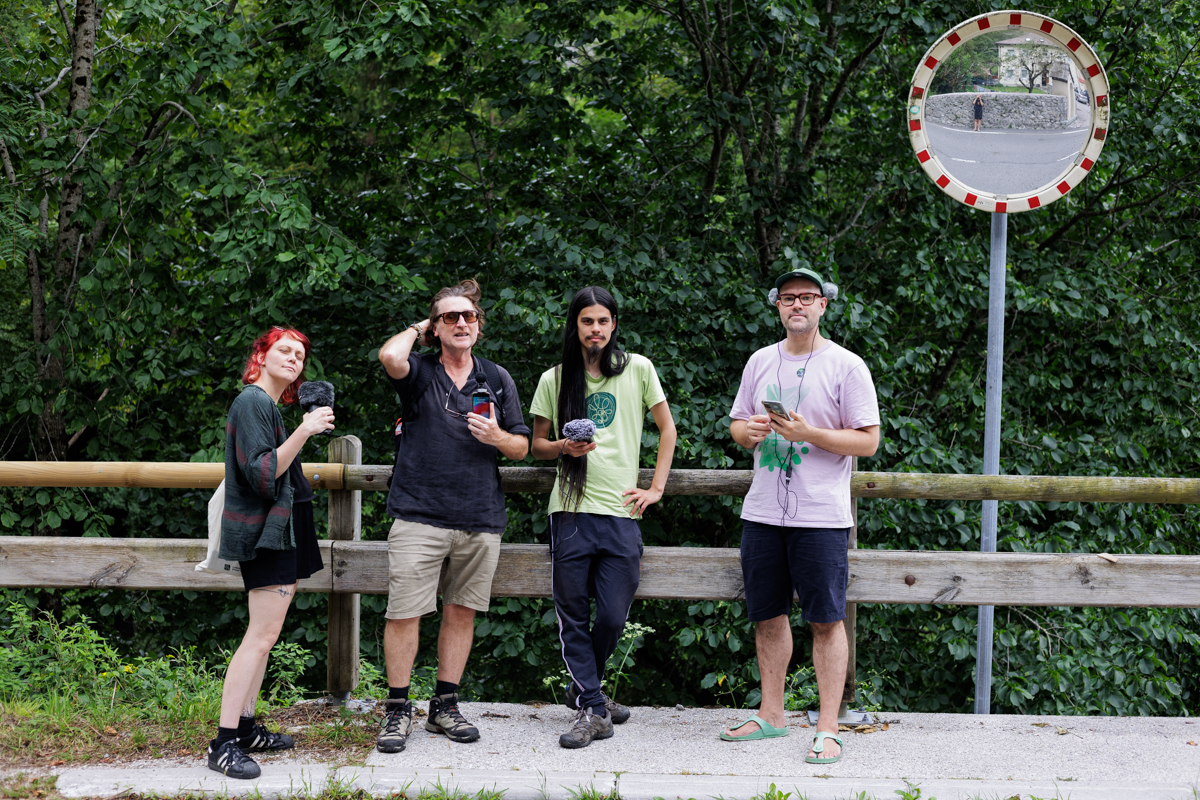 Monday ended with a bonfire, live coding and lasers projected onto a nearby tree by Hansi and Jerobeam (aka Oscilloscope Music). Despite copious amounts of coffee and clubbing beverages, your reporter is a bit slowed down due to low air pressure, but you can expect a more comprehensive report on the PIFprojects tomorrow.