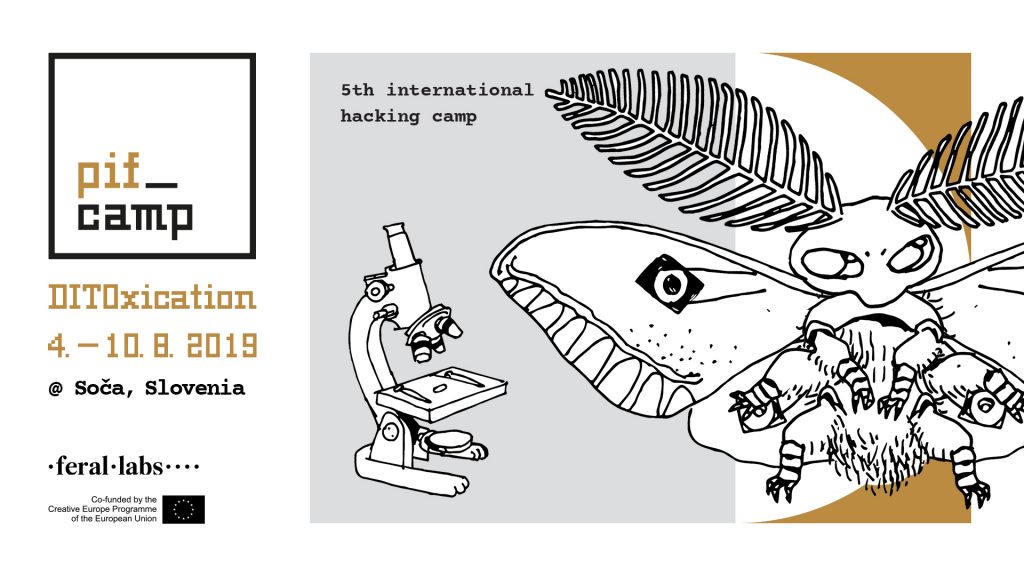 Before we close the open call for applications on May 20th we'd like to share this year's node holders!
Kersikova bio hackers will once again join forces with Dario Cortese, our wild edible plant guru, and work on food fermentation. Dario also expressed some interest in hacking the borreliosis – he's planning to provide an overview of making preparations for its treatment.
Lynne Bruning will continue to host daily Wandering Cafe in the mornings and e-textile workshops in the afternoons. She also wants to do explore various techniques of block printing on fabric.
Scott Kildall is a new media artist who works with datasets related to natural sciences and how they interact with human civilization, transforming these into sculptures and interactive installations. Scott's involvement at PIF will be extension of his PIFresidency (Artist-in-Residence programme as part of Feral Labs Network) projects called Unnatural Language. He will use the Soča surroundings to make a dynamically-synthesized soundscape by setting up electronic sound sculptures across the meadows and trees and make them communicative with each other.
Last but not least – all the electronics and DIY synth enthusiasts can join a project Solder & Synonyms by John Richards aka Dirty Electronics which is combining circuit building, writing text and critical thinking.
And there is much more to come! DITOxicate yourself and APPLY NOW!
PS: Those who already applied – expect your answer on Tuesday May 21th.