Despite a long previous night a small group woke up early and start the day with yoga. As Gea was absent it was led by our man with many talents – Andrew Quitmeyer. He is one of the central figures of this year's PIFcamp and is the one, who might also be the most recognisable one. Some of you may know his as an author of the television show Hacking the Wild. Well, for a job well done he was awarded with a wasp sting at the end of the session.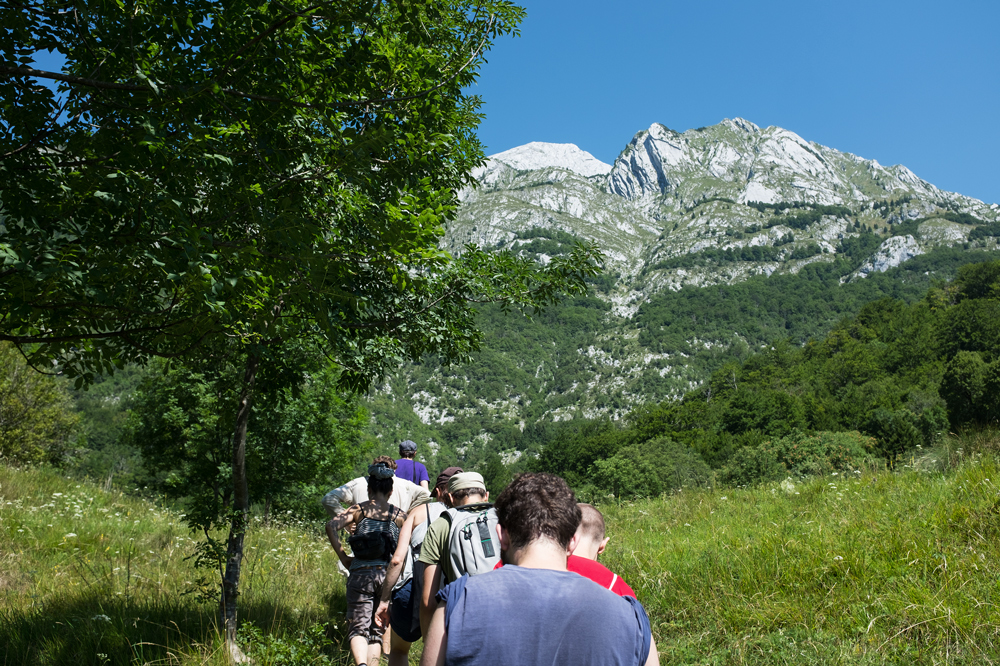 After breakfast the majority of participants went on a hike with our wild man  Dario Cortese, who led us up the hill to a nearby deserted village Lemovje.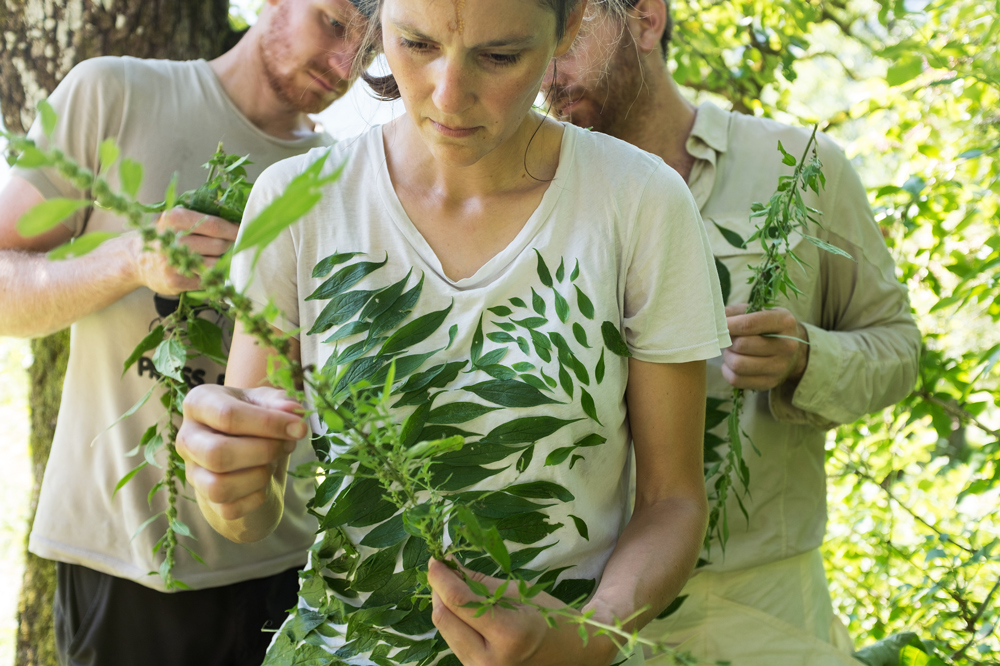 We made our base their for a short time. While some left to catch a glimpse of a spring, which was located approximately a ten minute hike away, the others joined the workshop led by Hannah Perner-Wilson and Mika Satomi from KOBAKANT. We gathered various morphologically interesting plants, which might be use as accessories to the interactive garments they are planning to build.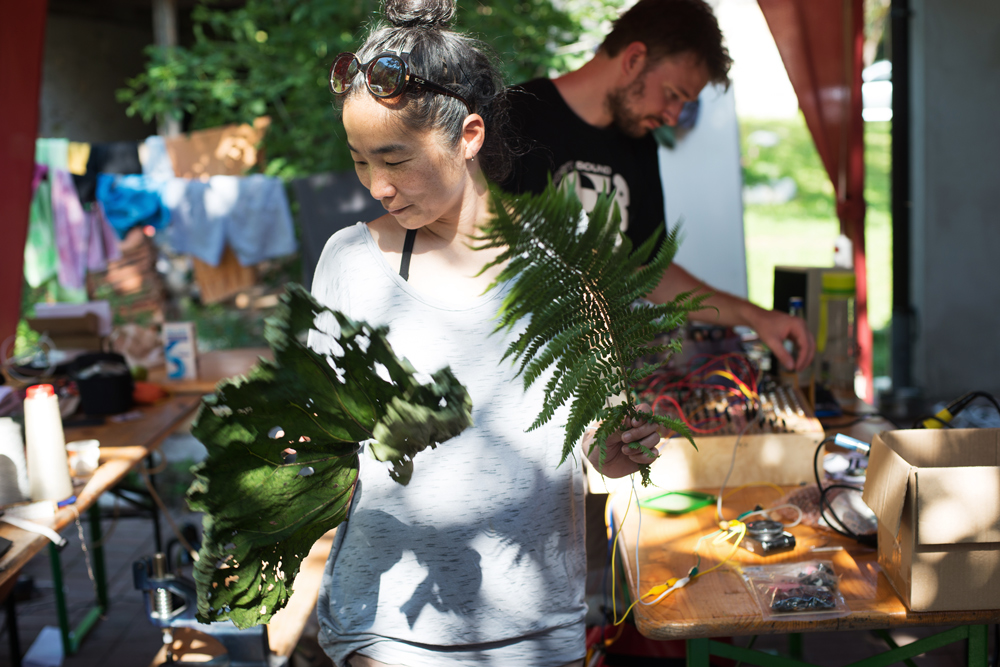 In the meantime we were having fun with co-creating Hannah's "green" T-shirt. That meant we covered her in stinging nettles. As they have hairs they are highly suitable for instant textile design.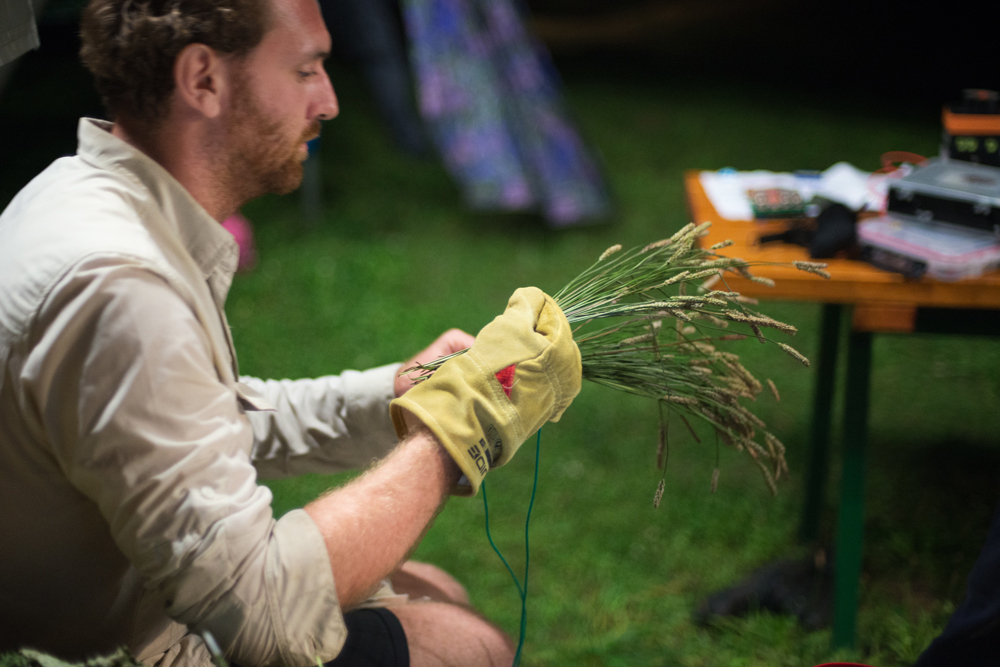 While we were walking, we naturally gathered some more of the delicious wild plants growing in the vicinity. We also got to find out about some new ones. What we gathered later became an ingredient in our meals, but we also made a really good tea. The hike was crowned with a mandatory daily swim and many refreshing jumps into Soča.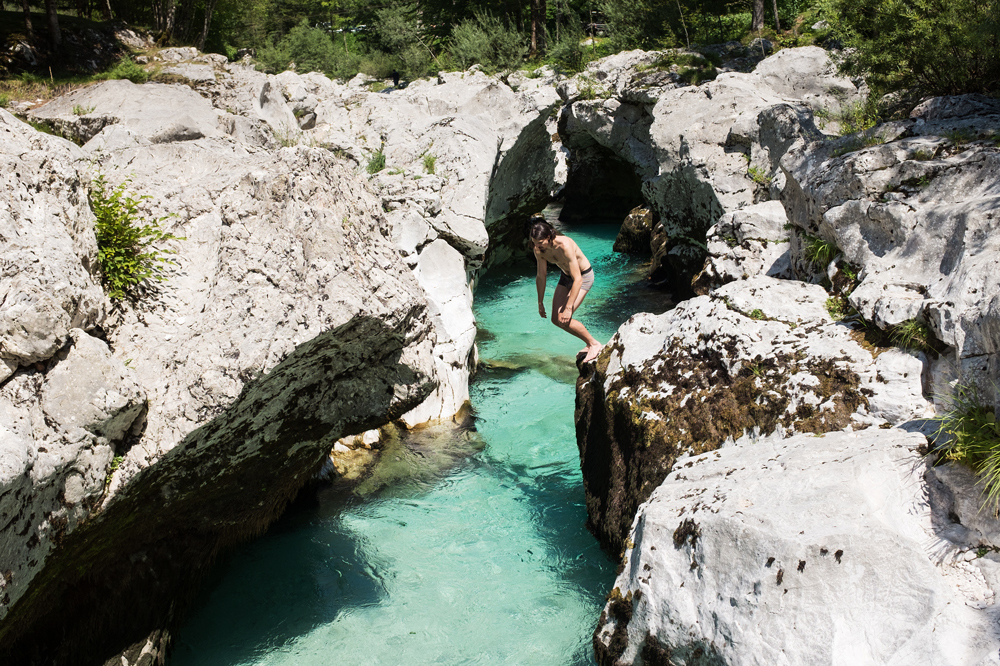 The wind was suitable enough for Cindy Regalado and Luka Frelih to try out if the day was good for flying kites. The kite did take of, but not high enough to take appropriate pictures. Cindy therefore decided to explain remaining steps in the process of this specific way of map making. We got to know the program with which one can process the images and "stitch" it together. They also tried to fly the kite again in the afternoon, but this time, although the altitude was suitable, something went wrong with the camera.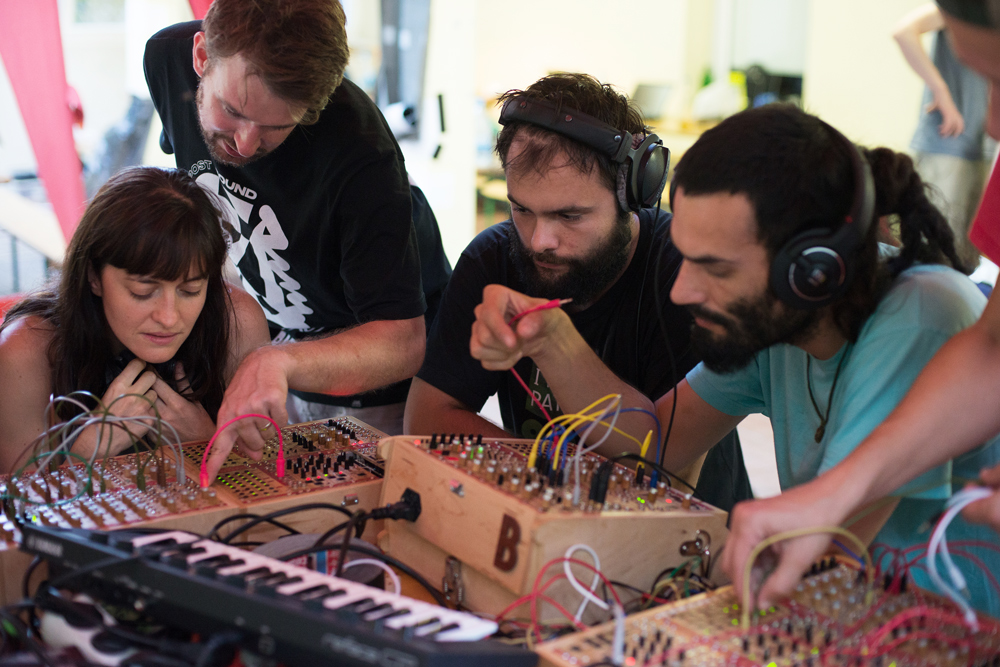 After lunch we partook in a short workshop, in which we learned a lot about the uses of whey and making yogurt. We added some black currants and several local herbs to milk in order to check if they contain suitable bacteria for yogurt making. We will find out if they do tomorrow. Vaclav Pelovšek lead a quick course about the of modular synthesis. Some joined Andrew in making silicon casts of the plants we gathered on the hike. In the coming days we will be using the moulds to make organic shapes from chocolate or epoxy resin.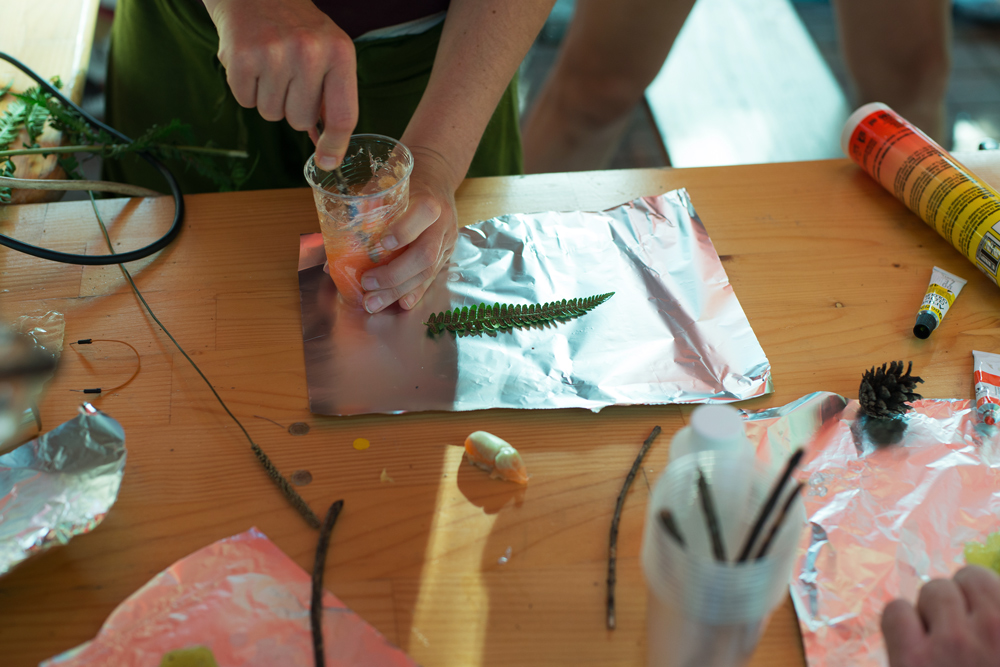 Lavoslava Benčić (from ČIPke), who has been working on her electronic gloves for the third year on PIFcamp now, decided to try and make an orthopaedic insole from kombucha. But, as it turned out kombucha doesn't have enough of a "spring" effect when dry. Staš Vrenko and his group successfully finished the etching of eight circuit boards in the bathroom, which they turned into an improvised darkroom.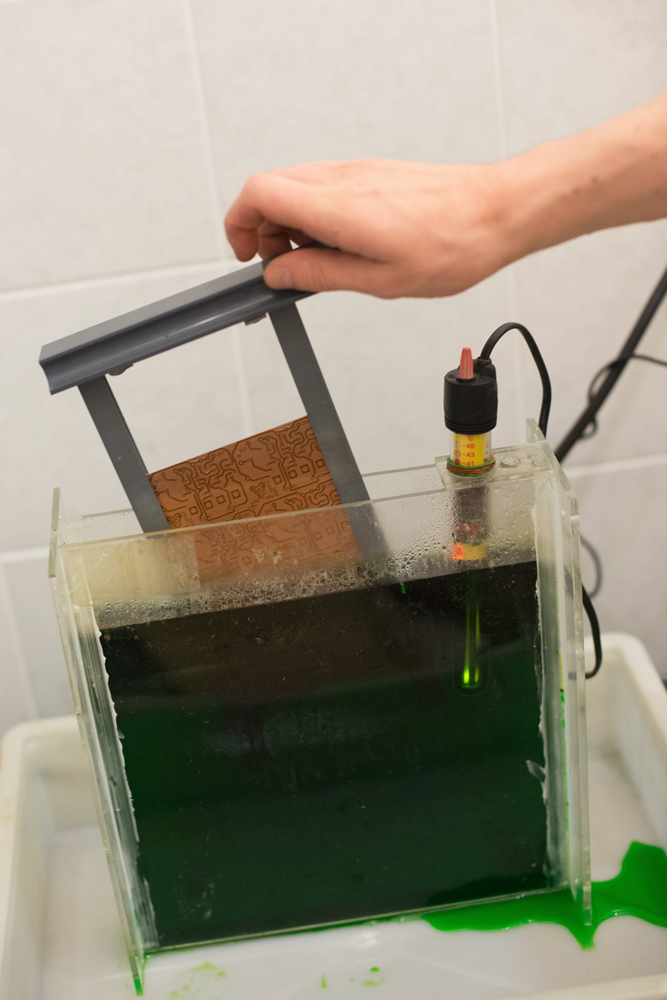 The electronic accordion project is almost in its closing phase. Vincent and Mojca focused on determining if the electronics programming was done correctly, meaning, if specific tones answer to the assigned keys. Light box by Špela Škulj, made for screen printing, will be ready by Friday and we will get to try it out by making PIF T-shirts. By the evening we also got a first taste of the candy which will coat the electronic bonbons. The camp seemed like a well organised anthill at some point. Everybody was busy doing something. Gregor's analog sequencer is also finally getting shape.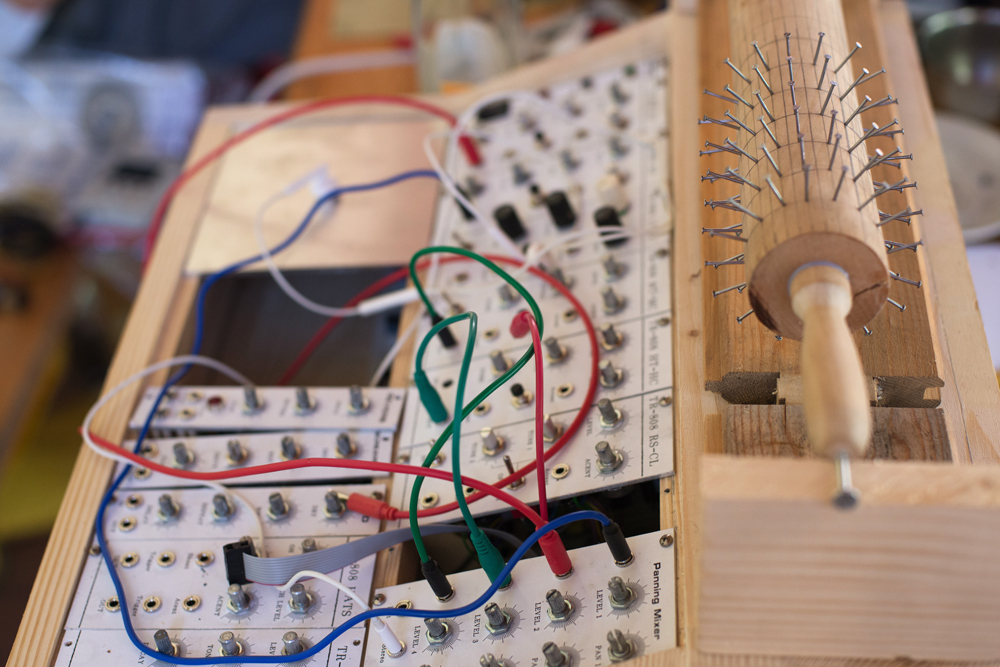 This night turned into a cacophonic symphony of sounds. PIFmusicians made them with drums, a bagpipe, flutes and synths, but this wild jamming was soon stopped by a temporary power shortage. So, most of us went straight into our beds, as the next day will be full of new adventures – some planned to go on another hike to Lake Krn at the break of dawn.