After a rainy morning in the village of Soča Peaks (to listen to the soundtrack click here), the planned hike with Dario Cortese was postponed until the afternoon. Such sweet mornings under a tent are ideal for documenting, which is also this year's umbrella theme of PIFcamp. In cooperation with the PIFcamp video team (Jure Lavrin, Tilen Sepič, Domen Ožbot, Katja Goljat and Matjaž Rušt), the participating PIF-goers put on display their artistic and / or research process, part of which is also being developed within the camp.
Documentation, often underestimated in the culture of makers and hackers, the rain was the first good excuse to commence work on archiving. Under the safe roof of a tent, the future archives of the following PIF-goers were created: Julian Chotell's DIY-Soil-Photogrammetry, which is an attempt to use photography as a tool in exploring the earth, with the help of modified scanners. Robertina Šebjanič and Miha Godec in the aqua_forensics project developed water forensics experiments with the help of drugs found in rivers and seas. The second part of the project is in vitro experiments and verification of the emerging lab book.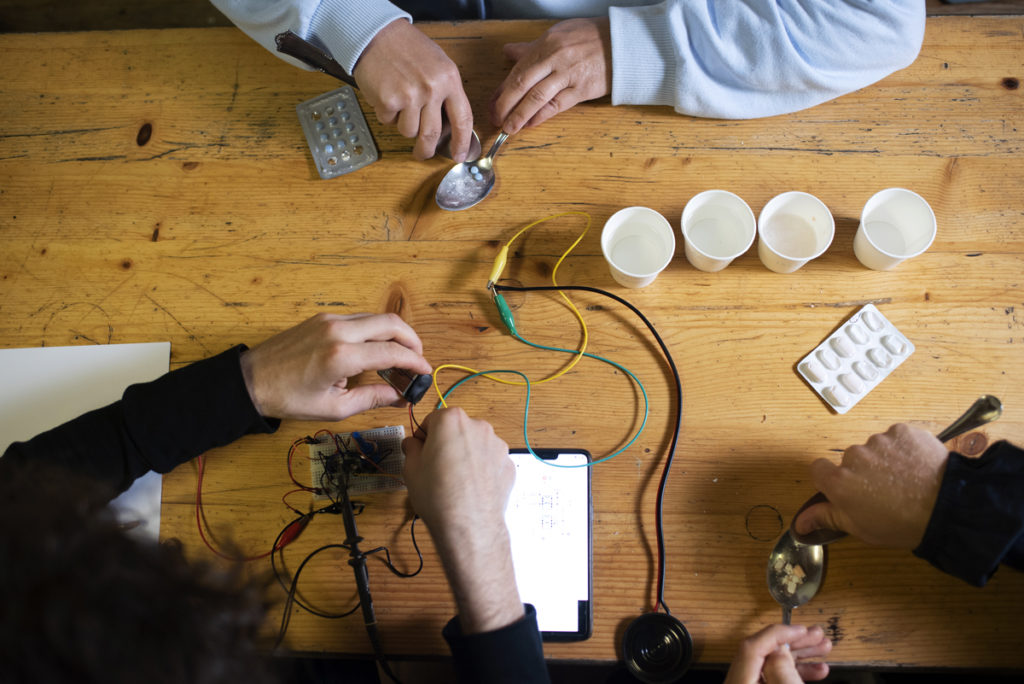 The first morning workshop on botanics in the wild, led by Dario and Darja, took place under a tent, where wild plants were given two new roles: in form of a toothpaste and a healing cream. In the afternoon sunny hours, the classroom moved to the neighboring hill Lemovje, where Dario and Darja presented edible and poisonous wild plants on a hike in situ (among others: thyme, sage, cloves, long-leafed mint, yarrow, horsetail, sage, wild garlic, St. John's wort).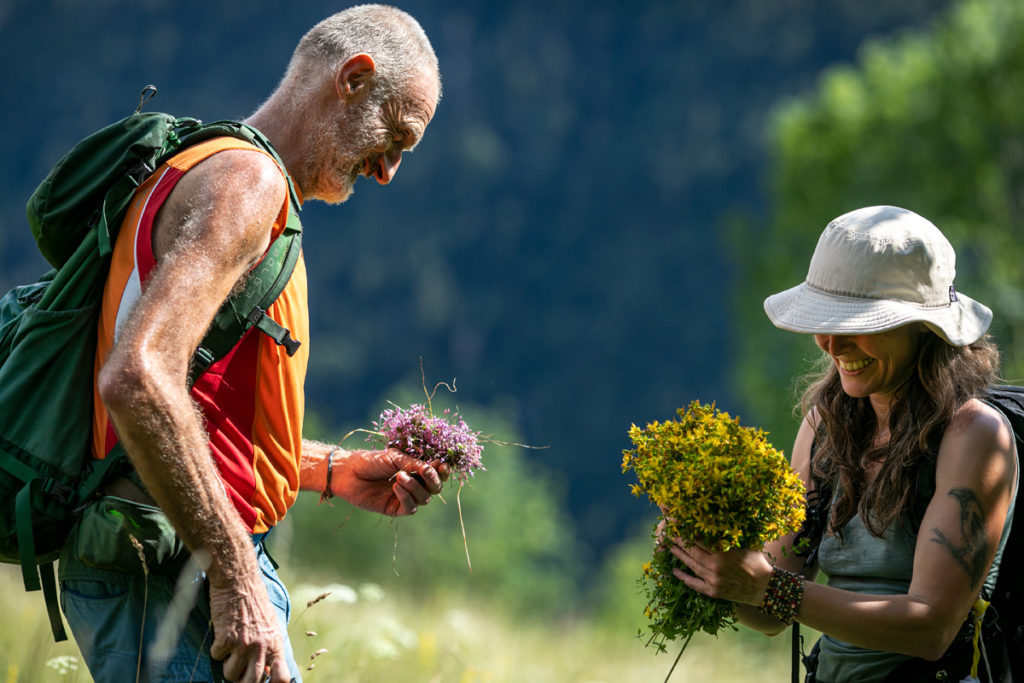 The sun rays lured Blaž Pavlica and his assistants to set up a dome for distributed perception. This time, Blaž will use it to create a DIY spatial-sound format that transmits sound above and below the listeners. The first attempts will follow in the coming days!