Once again (the 6th time already!) PIFcamp gathered makers, hackers, tech freaks, and nature lovers in a semi-remote location of Upper Soča valley. This year, the Covid-safe edition with about 35 participans remains in a pocket format on the location, but is big on-line, with several live streaming of presentations and workshops. Hiking, however, remains in the domain of real presence. Europe's most popular hack and maker summer camp also happens offline!
---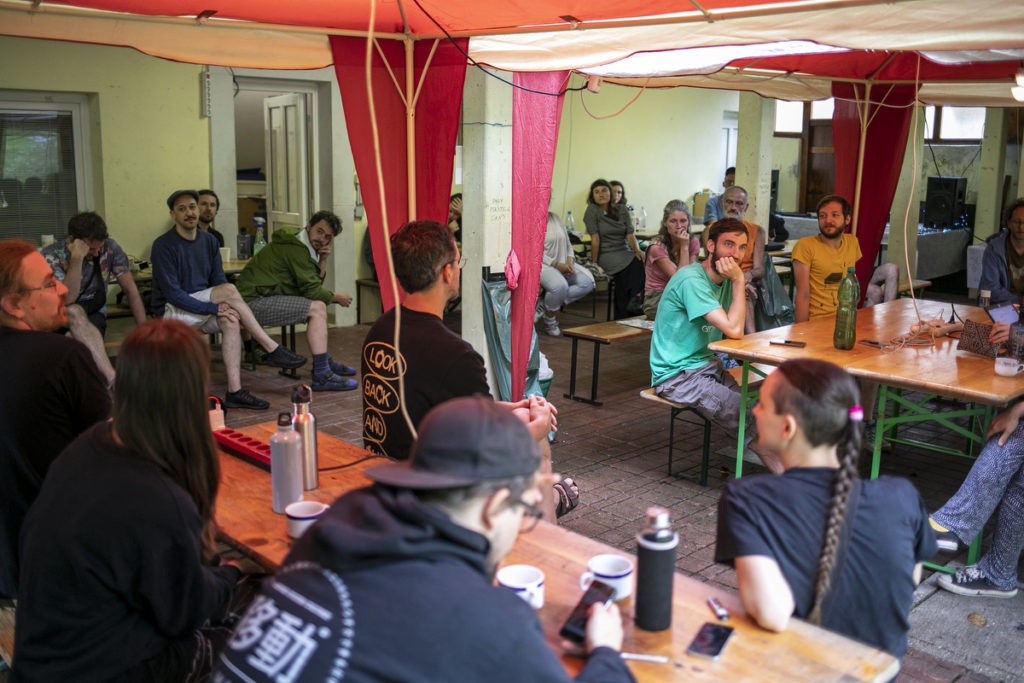 Kick-off of this edition, according the camp's main organizer Tina, resembled the "family gatherings". The old faces of PIFcamp mixed with the few new ones. The pristine Soča valley welcomed the participants from the neighboring countries (Slovenia, Austria, Czech Republic) and the global followers online. After short presentations of the participants, the Sunday evening was devoted to timetable-building, orientational walks, and first talks among camp-goers. The opening day was topped with a mouth-watering dinner by tandem cooks Klemen Košir & Miha Tumpej.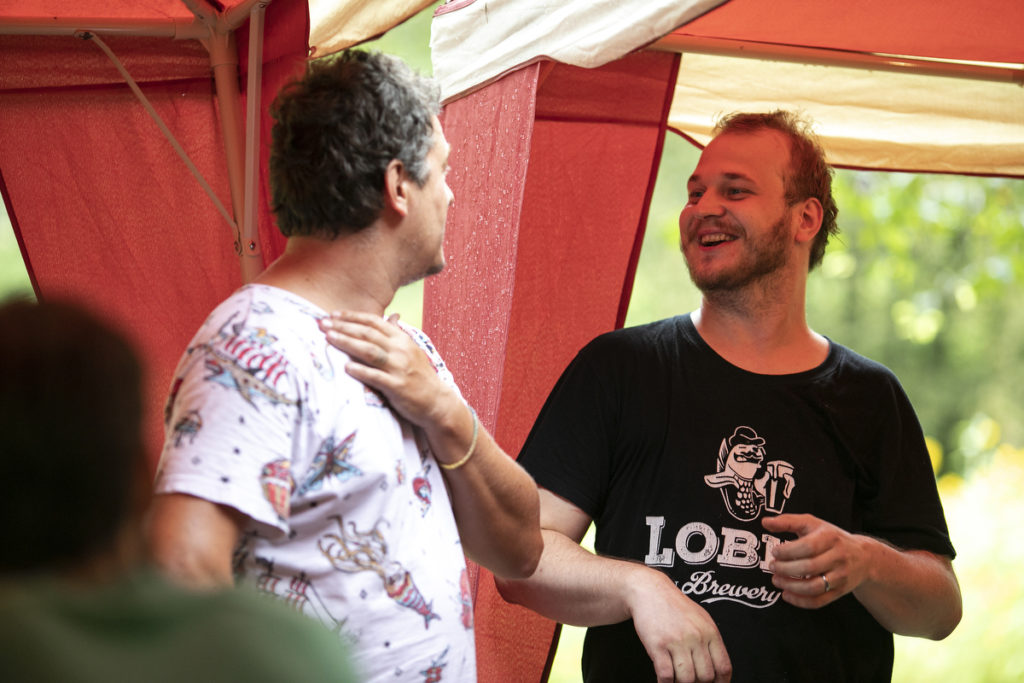 On the second day, a morning walk with artists Robertina Šebjanič and Miha Godec included collecting water samples and video shooting of the scenic Soča river and walking towards Koritenska jezera. Šebjanič will present updated version of her aqua_forensic project at the camp and share some insights at the workshop later in the week. We are looking forward also to Dario Cortese's traditional hikes focused on collecting wild edible plants that will culminate in a Plant hub, a sort of crash course in wild botanics.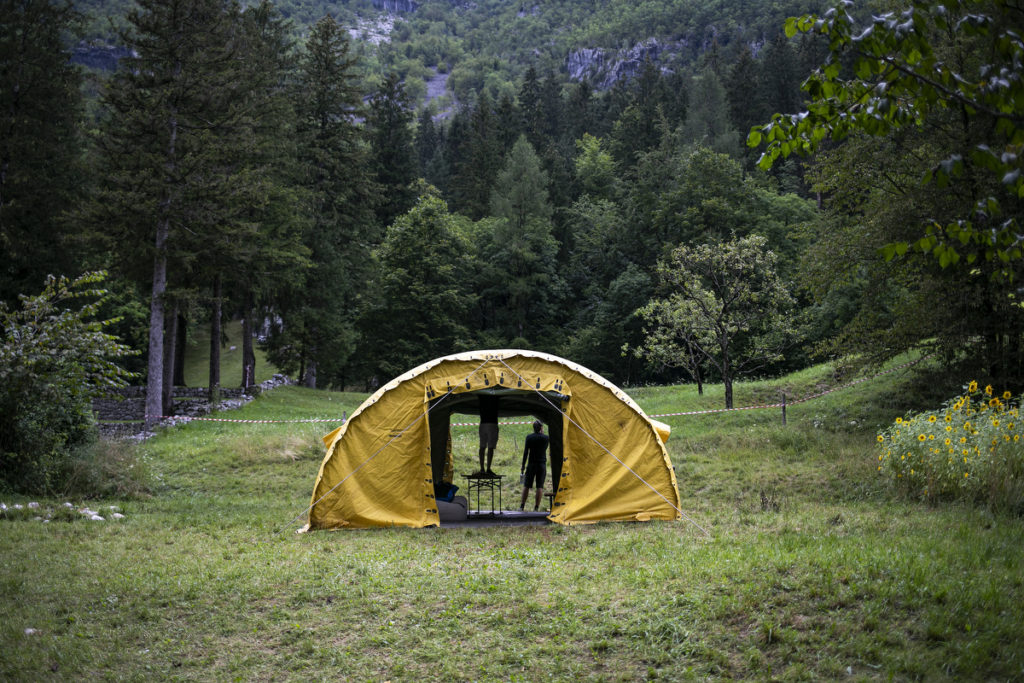 All the way from Panama, the familiar PIFcamp-goer, a scholar and the enthusiast Dinacon maker Andrew Quitmeyer held a video call in the PIFcamp yard about ants, ant sensor and ant ecosystem that are his main interest for the past 10 years. Myrmecorpora is Quitmeyer's 6-day workshop for wearable interactive ant farms. The workshop that will be held online and facilitated by Simon Gmajner offline will end with a fashion show of wearable ant-farm. Andrew's ant licking quotes escalated on PIFcamp memes. Isn't this fANTastic?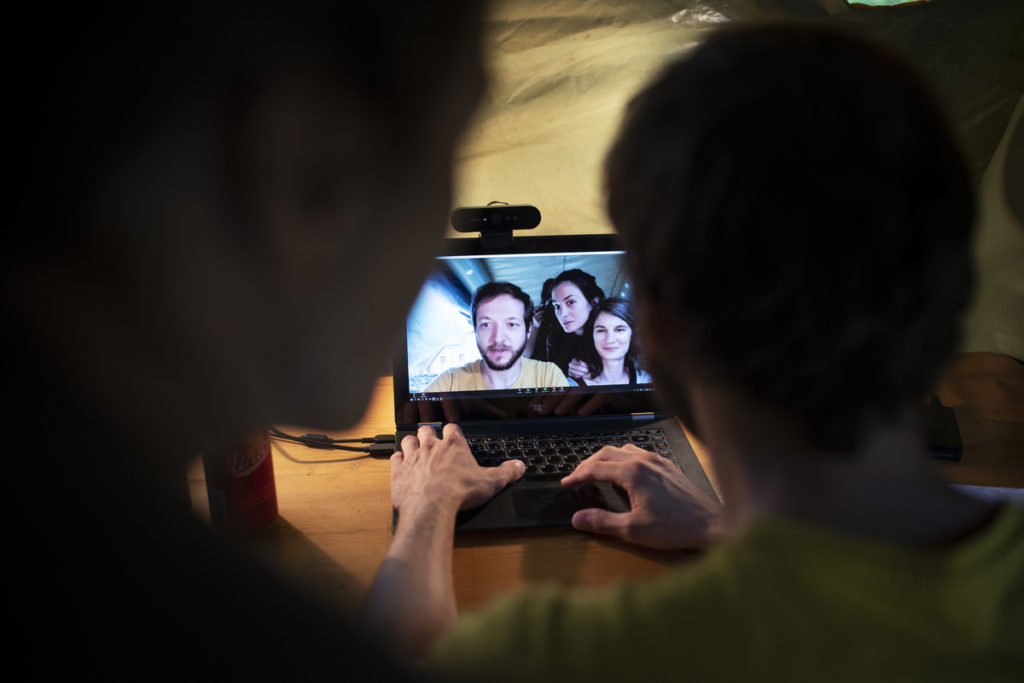 The super informative, hands-on evening lecture held by Bernhard Reisinger and live-streamed with the help of Vaclav Peloušek introduced us to oscilloscope, sound and its visualizations. Oscilloscope, "an instrument that allows you to play" enables you to see the visual representation of sound that for Bernhard is much more playful than a laser system based on mirror reflection. Sound and visuals to play. Is there a better way to start the week?