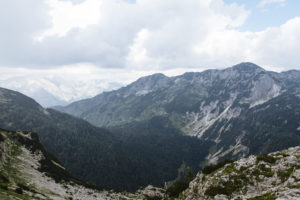 In the early morning hours one fifth of PIF(l)ars rose to hike to the Krn lake, and there wasn't one who, seeing it, didn't want to jump right in. But then, who would not want to take a swim and immerse himself in the mixing mirror-like reflections of the mountain scenery and his own body.  Well, some did dare to get their feet wet and remained there admiring it for some time, while others chose to try and reach Mount Šmohor.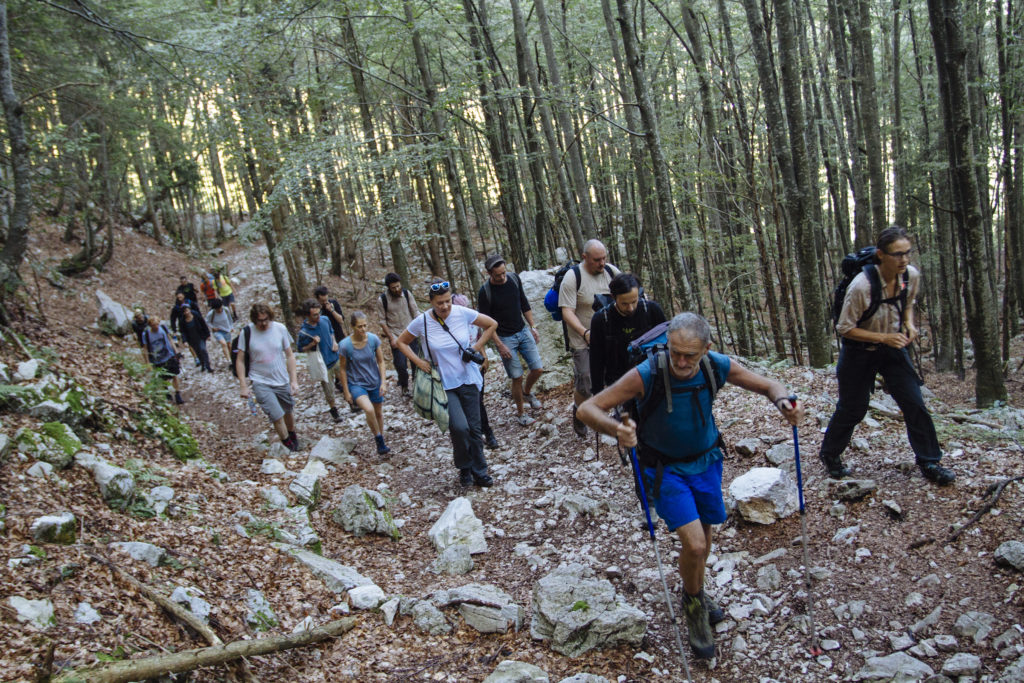 Hearing the thunderous sound of an approaching storm they were forced to head back and had a wet, albeit refreshing descent to the beautiful Lepena valley. Naturally, not before they also took various samples for further examination and analysis: some soil, some snow from the glacier, water from the Krn lake. They were trying to find out what kind of microorganisms could be found on different geolocations.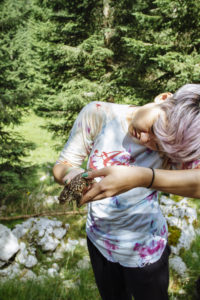 Mary caught a toad on the way up the hill. She took a sample of its urine, and when her misplaced portable laboratory arrives from the airport, she plans to extract the hormones it contains.
Another laboratory though has already been set up in the PIFtent by Paloma and Leslie of the Interspecifics collective, and the PIFparticipants that use it have made a breeding ground for bacteria from agar, soup cubes and sugar.
Throughout the whole day individuals prepared everything needed to print their own personalized circuits, some of which will be formed on the basis of the plants they gathered while hiking.
After yesterday's drilling, sawing and concrete-making session, the sound simulator of the well-remembered earthquake in Posočje is taking shape.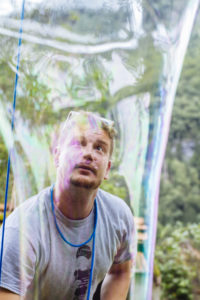 Some very interesting patterns were weaved on printed circuit boards. We installed a speaker into a hollow tree. Marko Vivoda from the Slovenian visual collective Izland focused on the development of his idea how to "build" a column from soap bubbles that could be filled with smoke and he could project light on to them.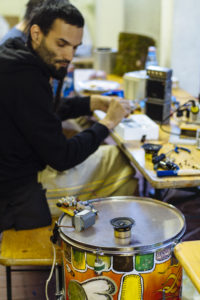 Many projects, like the one from the Slovenian musician Jaka Berger – Brgs, focused on sound. He finished his envisioned optimization of a guitar, built on a drum and a feedback speaker. A highly productive nomad like him, who performs on numerous stages, needs to own a set of instruments, which are innovative, as well as easy to transport.
An oscillator was in the making until late hours, a light and sound sensitive and responsive robot is being built, an obsolete doorbell was hacked, a telephone transformed into a microphone. Work on modular synthesizers continued…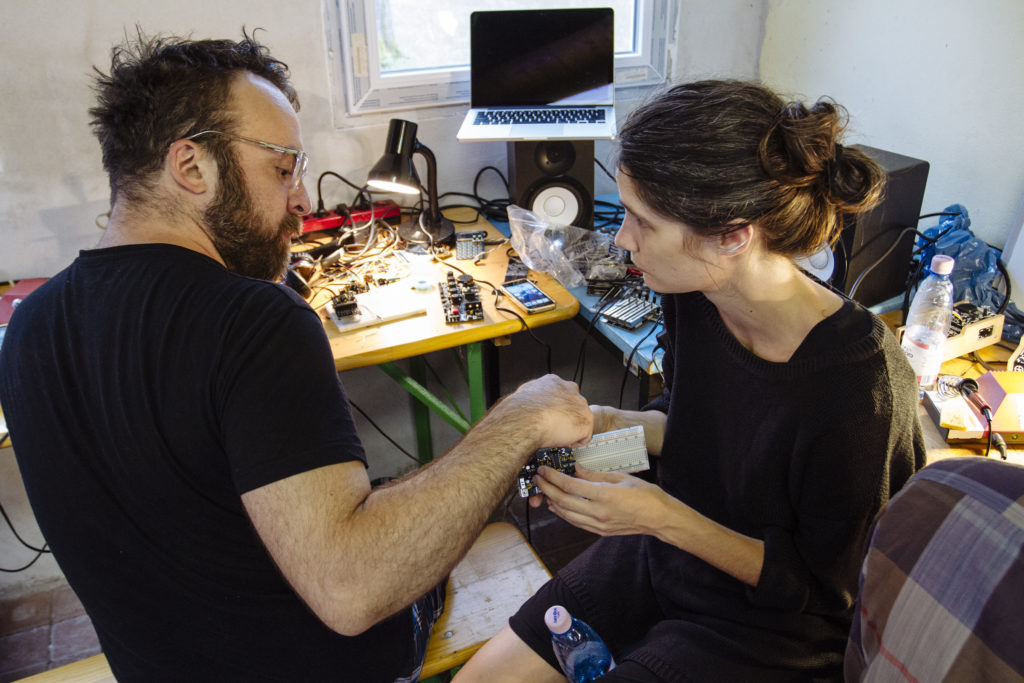 After dinner it was time for Vaclav from BASTL Instruments to familiarize us with his own impressive modular synth.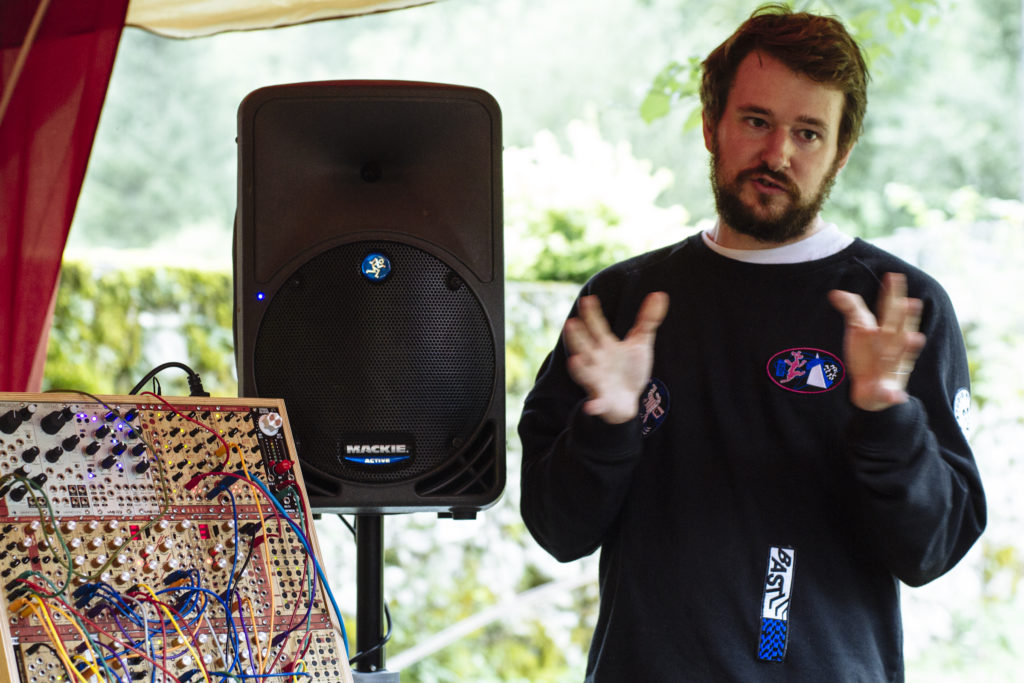 In short, the projects, tackled with ingenuity and determination, are definitely taking their shape, so they can be presented on Saturday's open event.