Currently I am working on a performance that includes electroacoustic music, digital visuals, custom made stage object / instrument, haze, air compressors and light from various sources (laser, moving heads, dimmers and strobes) – all these elements tangled and controlled from within computer. During the PIFcamp I plan to develop various elements of this project.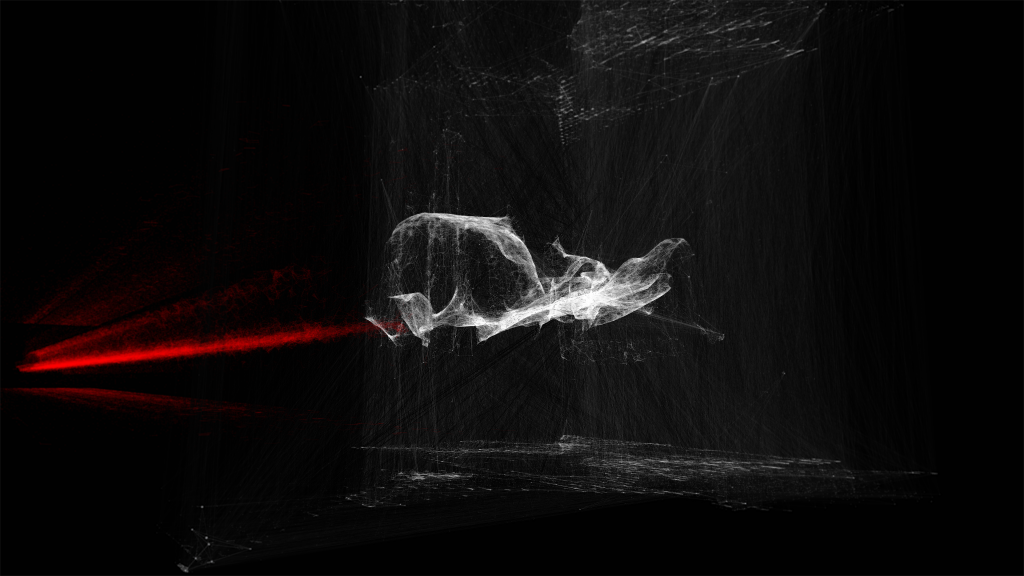 Tadej Droljc (b. 1981) is a Slovenian interdisciplinary artist and creative coder who works in the field of electronic music, computer-generated audiovisual composition and other forms of new-media art. His recent work is focusing at what he calls a pluralistic approach to real-time audiovisual composition, where various hierarchies between sound and image co-exist inside individual compositions.
For his solo and collaborative works Tadej was awarded the Edigma Semibreve Award, Shortlisted for Lumen Award 2018, Lumen Prize Student Award 2017, Dennis Smalley Scholarship in electroacoustic music and he won the Most Promising Video Artist prize at the Madatac in Madrid. He performed and exhibited his works at the festivals such as Ars Electronica, L.E.V. Festival, Brighton Digital Festival, Semibreve, Marché du Film – Festival de Cannes, Node or Athens Digital Arts Festival among others. Currently, he is collaborating with Ars Electronica's Futurelab on the project Immersify.