On the second day a good dozen of us started our day with yoga. Gea, our flexible yoga instructor, dedicated a good portion of our session to meditation and relaxation, while the rest was spent in various poses. We definitely got a good morning stretch.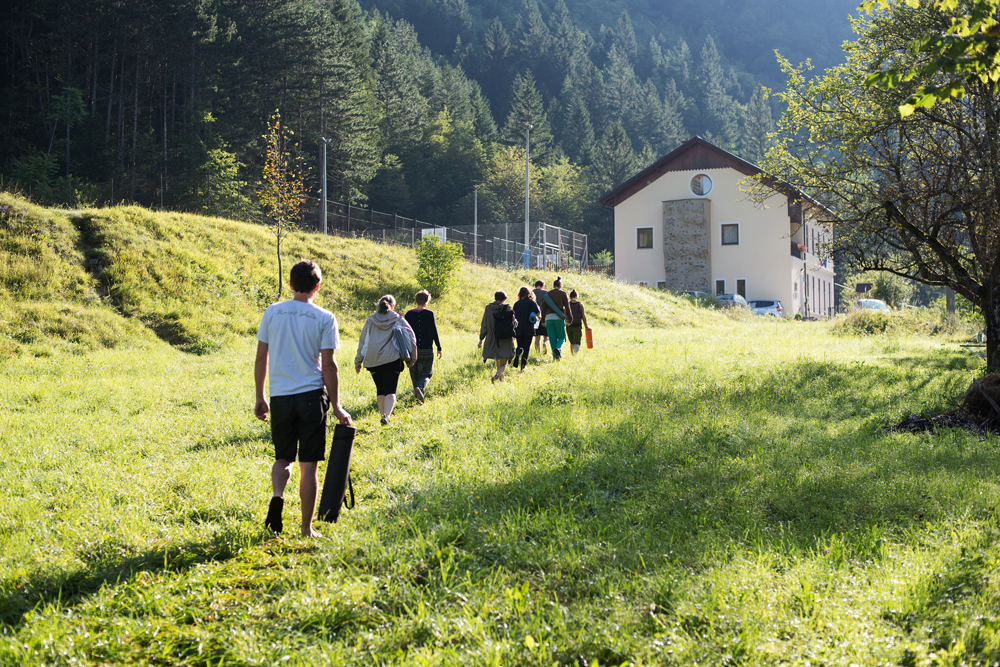 Right after breakfast Staš Vrenko took care of the mandatory morning dose of knowledge-sharing. He led an introduction to circuit schematic drawing and  shed some much needed light on the principles of etching. Some circuits will be drawn and etched tomorrow.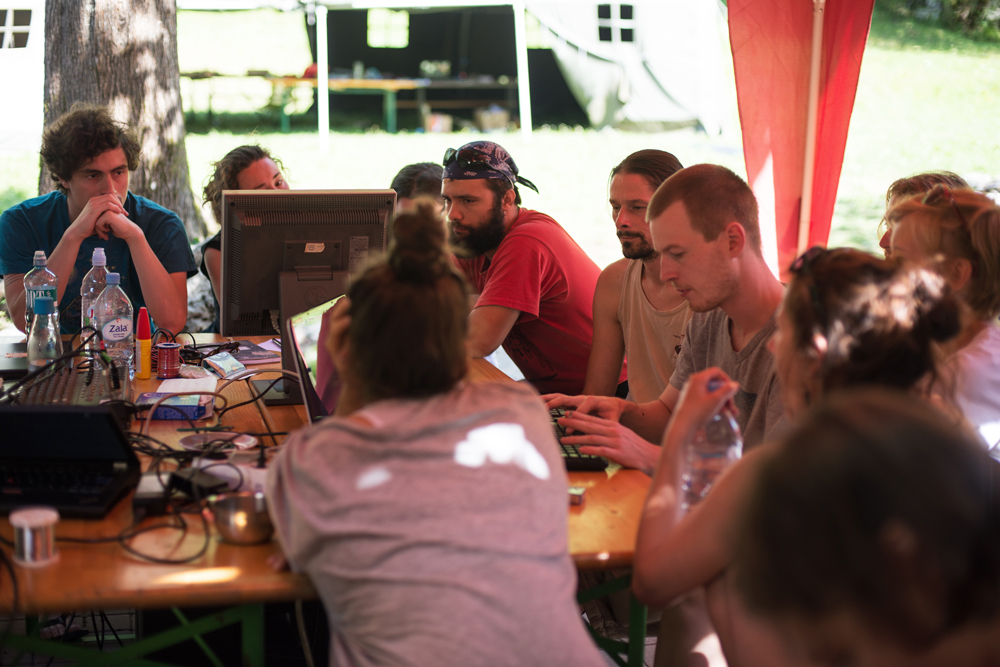 The electronic accordion by Vincent Groenhuis and Mojca Miklavec is getting along quite nicely, but Cindy and her group didn't manage to fly their kites. There was no suitable wind… Their spirits are nonetheless high, and they will try again in the forthcoming days.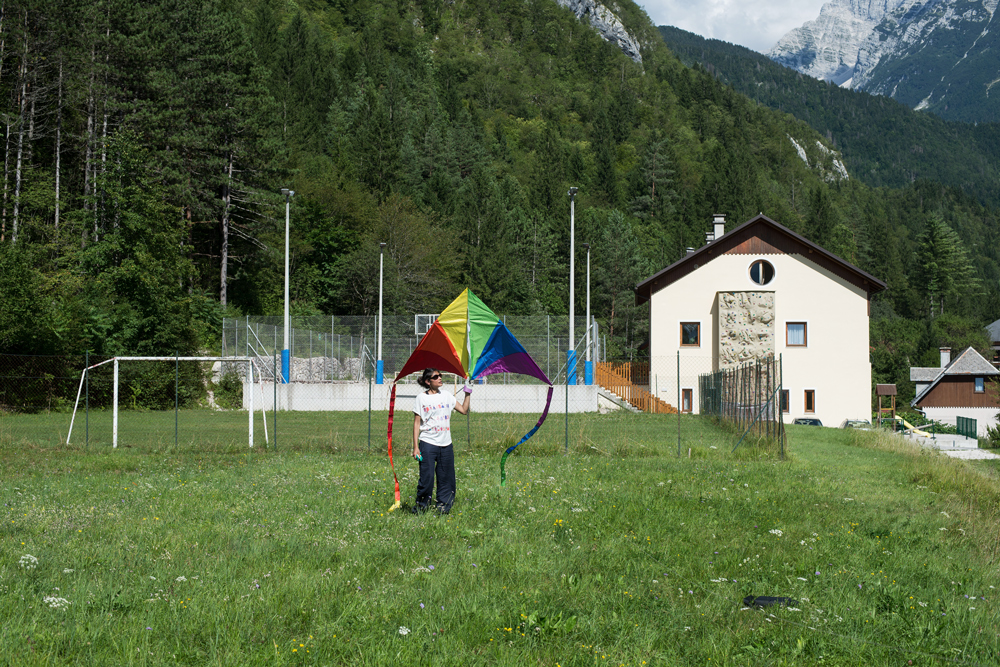 The group that joined Rosen Ivanov in making a carbonated mate drink added wild yeast, ginger bug, whey, water kefir and kombucha to several glasses containing mate tea with sugar that was prepared yesterday. They tried out different ratios in order to find the combination with the right amount of carbon dioxide, which would also taste good.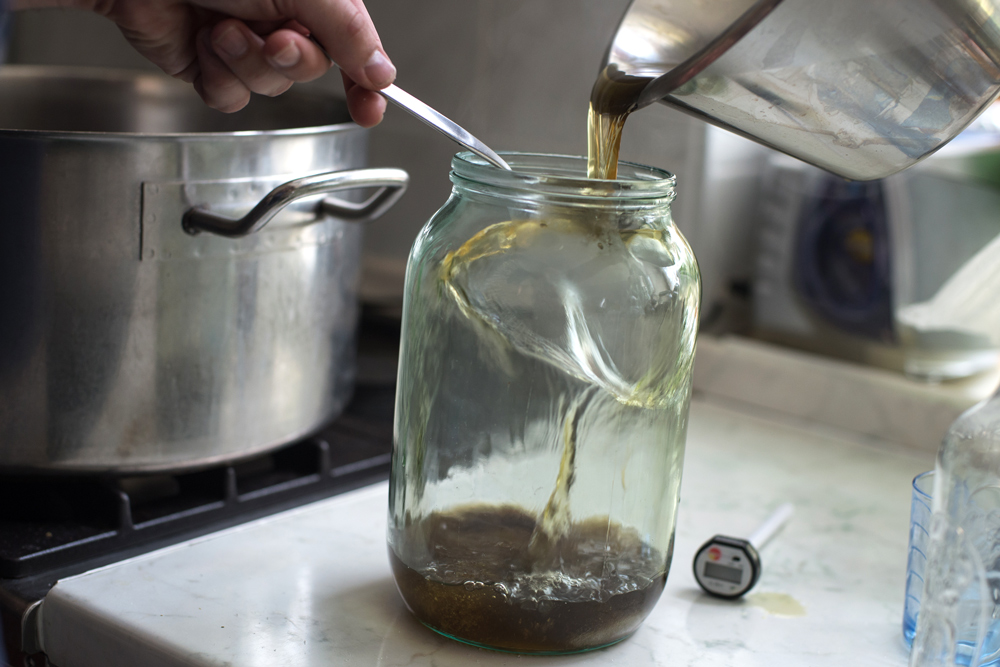 After lunch some of us chose to go on a short stroll along the Soča river with our wild man Dario Cortese. We searched the nearby meadows to rob them of their aromatics and other edible plants. The summer savory,  wild carrots, wild garlic and nettles we gathered ended up in salads that accompanied one of the delicious meals prepared by our lovely chefs Tereza, Maruša and Tea. They are truly spoiling us.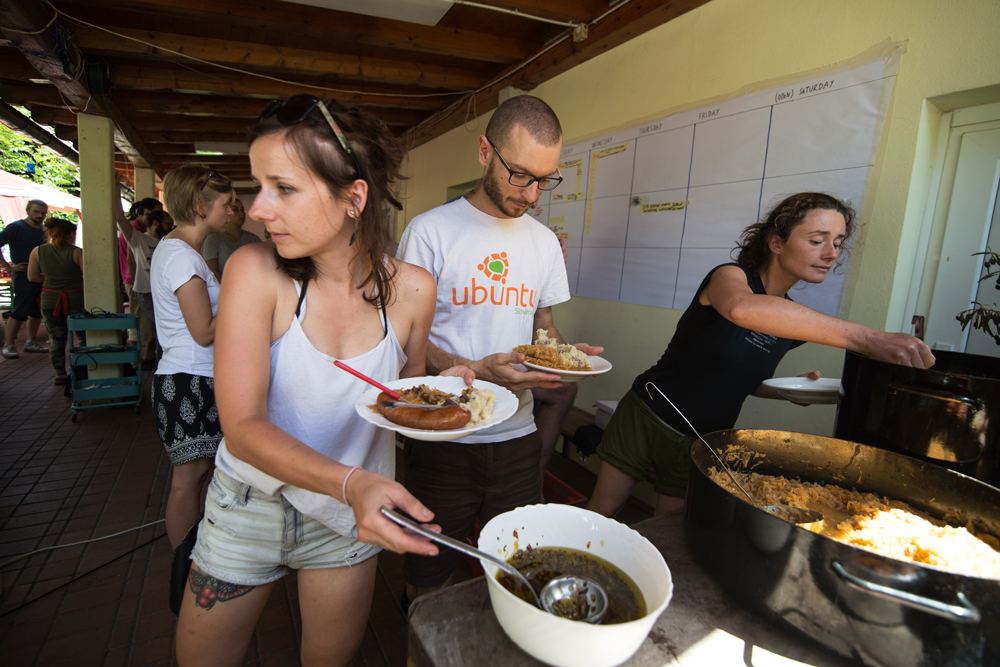 We were joined by Hannah and Mika from KOBAKANT today. They shared the timeline of their project in which they will combine wearables with local plant life and sounds.
In the afternoon quite a few PIFparticipants made their own simple echo sound effect under the watchful eye of Peter Edwards. As there are so many musicians on PIFcamp this year, we can expect to witness and take part in many jam-sessions and performances.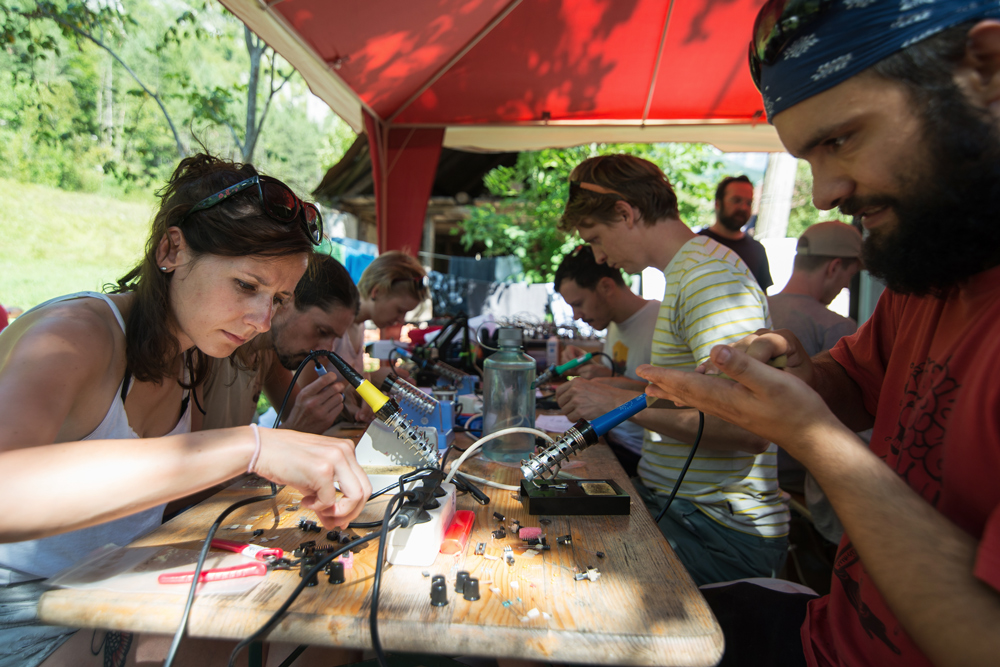 When something turns out to be an excellent idea, it is bound to become standard practice, so like the first evening we went into the woods to gather wood and make a bonfire before it turned too dark. After another delectable dinner we were graced by the visit of the local chaplain. And after that the happening transformed into a super birthday bash – chocolate cake and all. The atmosphere grew more electrifying by the minute as sounds from modular synths permeated the evening air. John Dinger, who celebrated alongside Lio, had the honour to set the vibe to the pleasure of everybody present. It was not hard for Peter Edwards and Václav Peloušek to pick it up and make this night a thing to remember.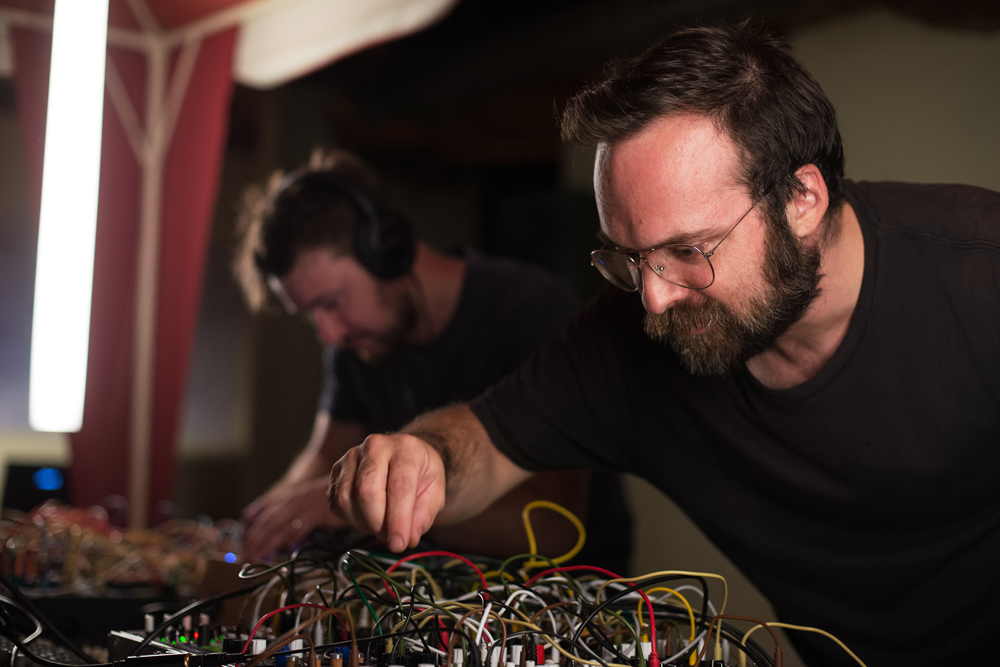 The PIFcrowd was enthralled also by Bernhard Rasinger, who use the nearby treetops as a screen for his laser wizardry.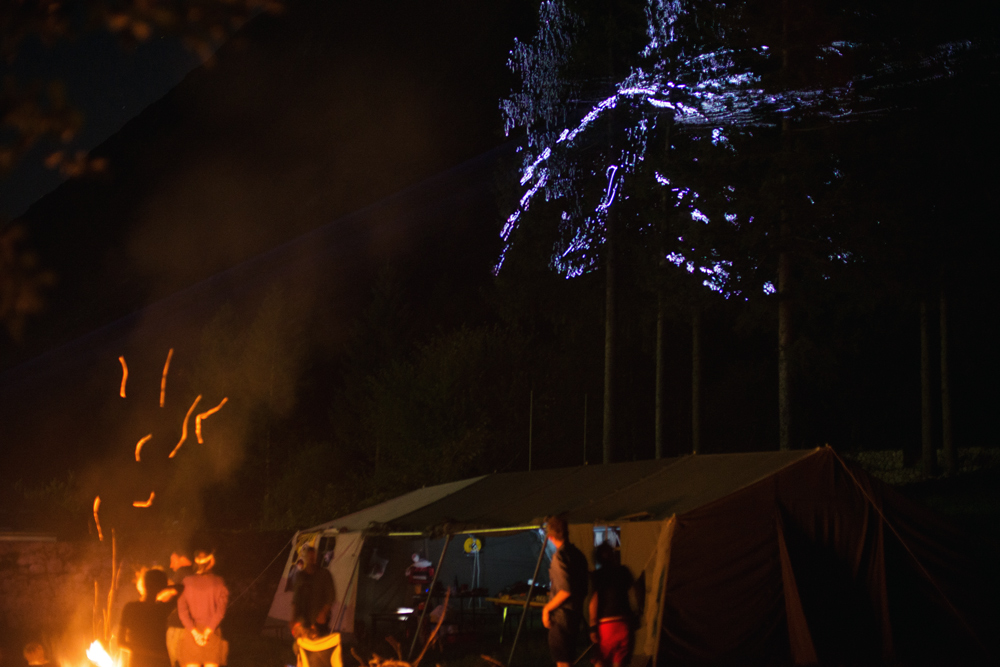 Time flew by as August shooting stars this sweet night of music, dancing and passionate debates, and the sky was turning back to blue when the last man standing went off to his well-deserved rest.