Woho! We are announcing the second remote PIFworkshop hosted by Maggie Kane aka Streetcat.media, with a little help from Lovrenc Košenina (Rampa Lab). We are honoured that Maggie, who attended PIFcamp in 2018, proposed to host this workshop on our platform and share it with the community <3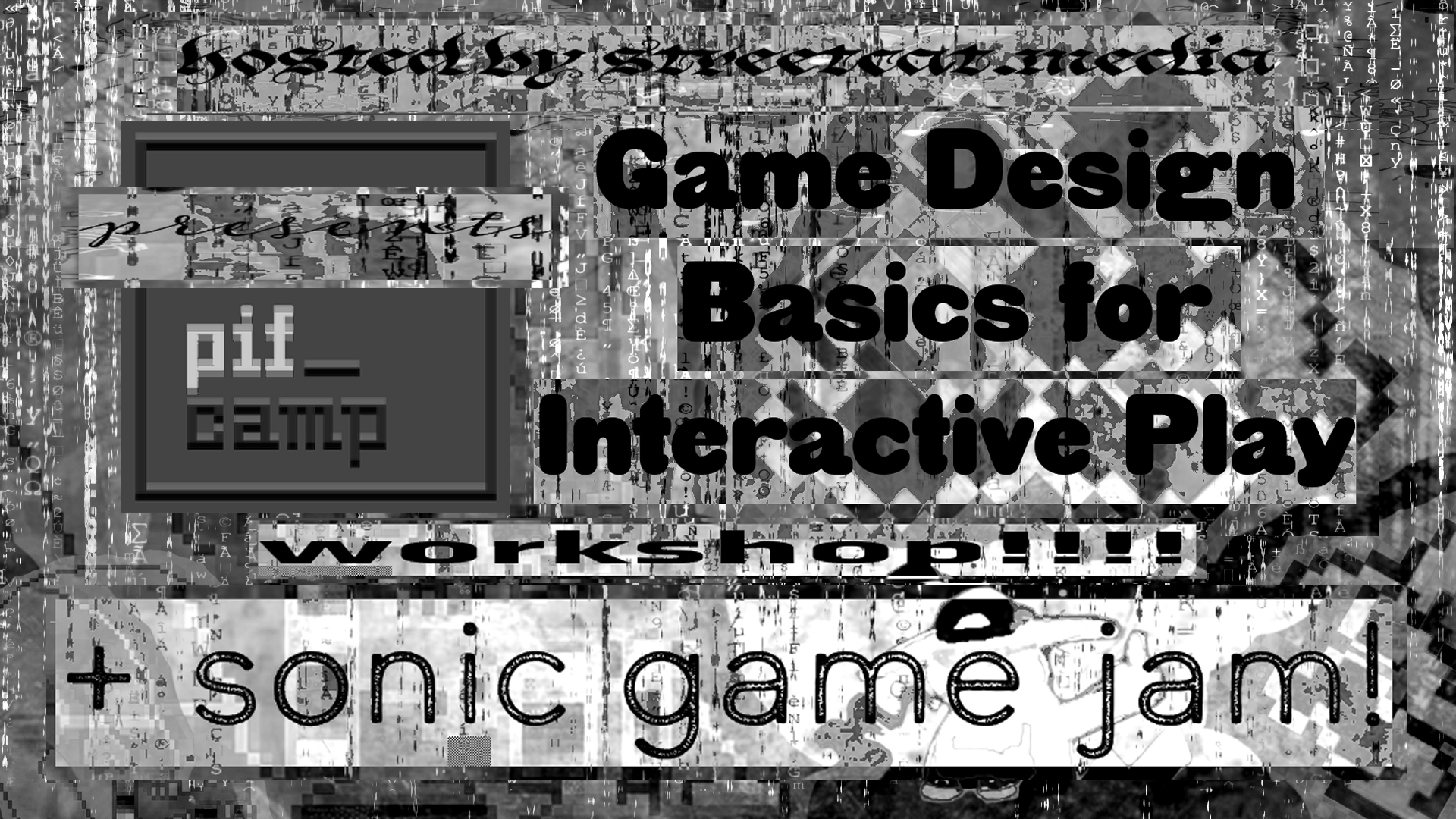 ABOUT
Learn the basic principles of narrative gameplay design for encouraging meaningful user interaction with your work!
This workshop deconstructs game and storytelling/narrative design principles into two days worth of learning that covers various methods you can use to craft an engaging story for your audience!
CONTENT & TIMELINE
*For a more detailed activities description click here*
DAY 1: Game / Narrative Principles + Praxis
Wednesday AUG 5 at 5PM CEST | 3PM UTC
Create a web-based interactive "sonic" story (video game) that captures / documents the sensory elements (primarily sound) of a defined environment within a period of time and encourages purposeful exploration of the interactive play elements.
At the end of the workshop, Maggie will introduce an example project that illustrates the game + narrative design principles learned on day one. Students will receive a PDF worksheet that will help them define their own game + narrative design elements for their own interactive stories.
DAY 2: Interactive Storytelling Platforms
Thursday AUG 6 at 7PM CEST | 5PM UTC
Each student creates a very simple interactive game or experience that utilizes game + narrative design elements from their outline. They will record sound samples from their inspired environment and integrate the recordings with the storybuilding system mechanics on BITSY's platform.
Students have a chance to make a simple game in a two-day game jam that ends on Saturday, August 8 at noon (Slovenian time). Maggie will be available in between Thursday's workshop (DAY 2) and Saturday's GAME JAM deadline to answer any questions / help with specific things on Discord :)
Finished projects should be emailed to hello@streetcat.media, and they will be posted on a PIFcamp Itch.io page for all to play!
HOW TO JOIN
Participation at the workshop is free, but the spaces are limited, so please apply by sending an email to pifcamp@ljudmila.org. The workshop will be accesed via Moodle platform.