Nowadays, easy access to a Wi-Fi is a given. Connecting to one means receiving arbitrary and basic information about the of the network. What if it wasn't so arbitrary? Could we use it to send meaningful messages? Make ones day with a beautiful verse, a humorous pun? Could we overtake the network provider's list and incite people to think, act? The possibility is explored in this potentially highly activistic project named Hot Ninja by Dmitry Morozov.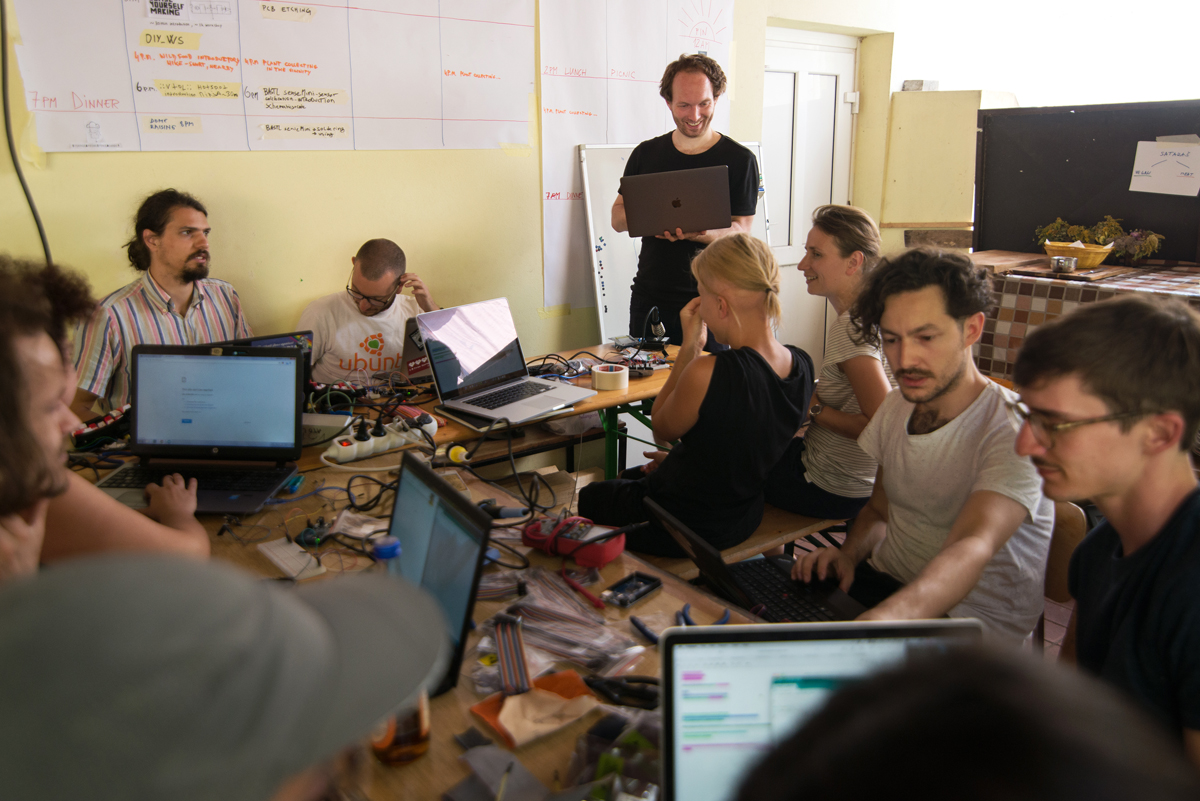 The blazing sun doesn't seem to mind PIFcampers, as every day they get evermore increasingly absorbed in their work. Lovrenc Košenina and his team continue work on their custom weather station, which features temperature, moisture, UV, atmospheric pressure and wind sensors. The gathered data will be readily available online.
Several textile projects are also in the course of being completed. Maggie Kane, who hails from the USA, works on her MIDI controlled smart jacket inside the house, but she's not the only one with a smart jacket project. Another one is being built by Sanja Hrvaćanin and Eva Pondrk. It's designed with cyclists in mind, as it features lighting and signalling devices, which will increase their visibility in traffic, as well as notify other drivers about the cyclist's intended travel direction.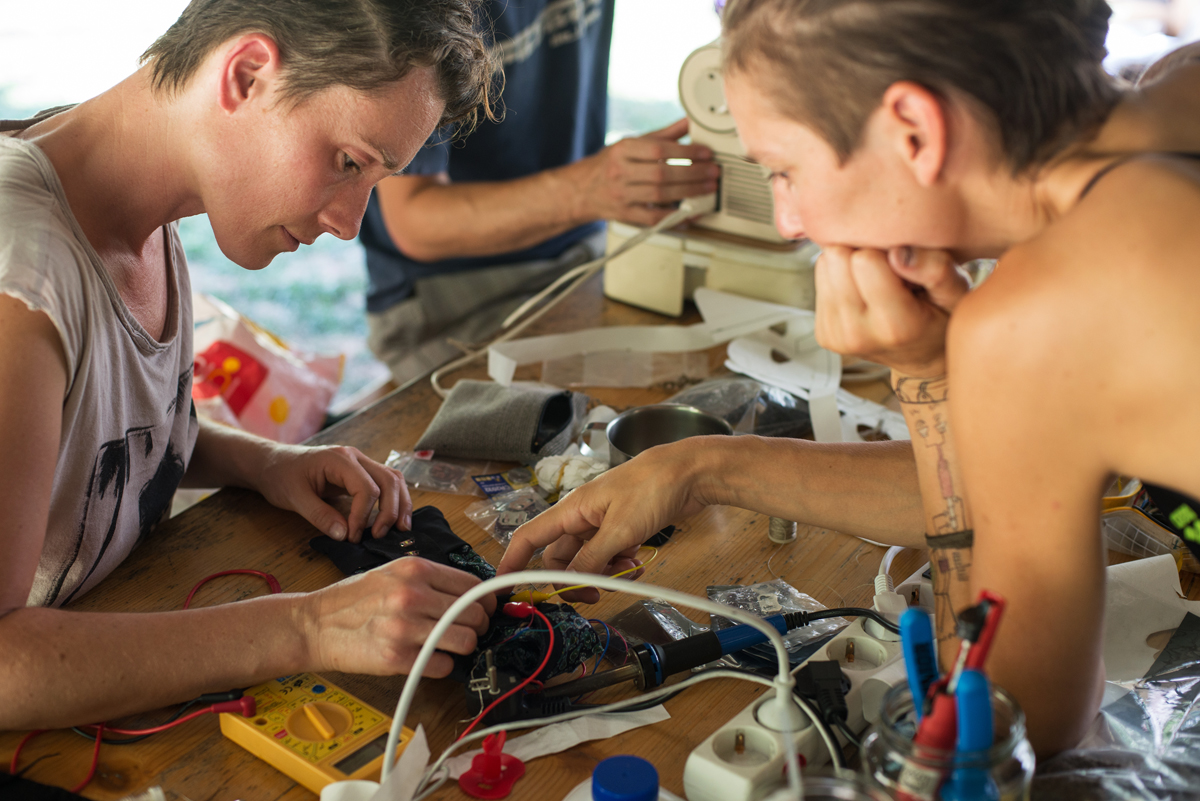 Soča remains the go to place for socializing and cooling down. The serenity of the riverbank induces one to slow down. To better cope with our daily stress and freezing water temperatures, potential inflammations, build up our energy and focus more mindfully on the present, Tilen Sepič, who is a part of the PIFvideo team, introduced breathing sessions in the daily routine of the PIFgroup. The sessions are is based on the method developed by Wim Hof.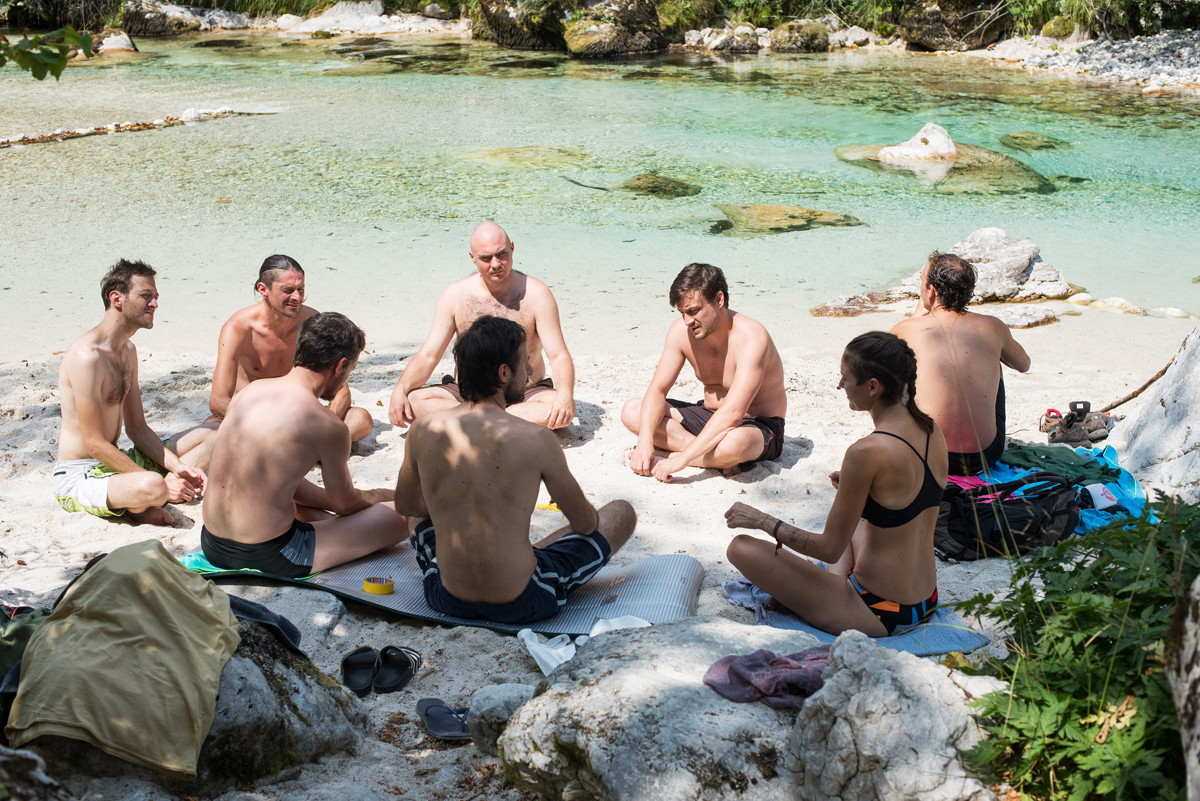 An improvised etching station was set up by Michael Page and Staš Vrenko in the afternoon. It seems there is always somebody eager to learn and create his own unique PCB.
To facilitate and amplify our capabilities of sensing the processes at PIFcamp , be it the ones we initiate ourselves or those from our surroundings, Vaclav organized a senseMini workshop. The various sensors needed were therefore completed in no time.
When the daily heat subsided, we were pleased warm our bones and feast our eyes on a bonfire.