Bittersweet would be a perfect term to describe the last day of PIFcamp. This year's Open Saturday started out to be more of an Open Skies Saturday, but that didn't stop us from making the most of it.
Part 1: Morgenspaziergang to the river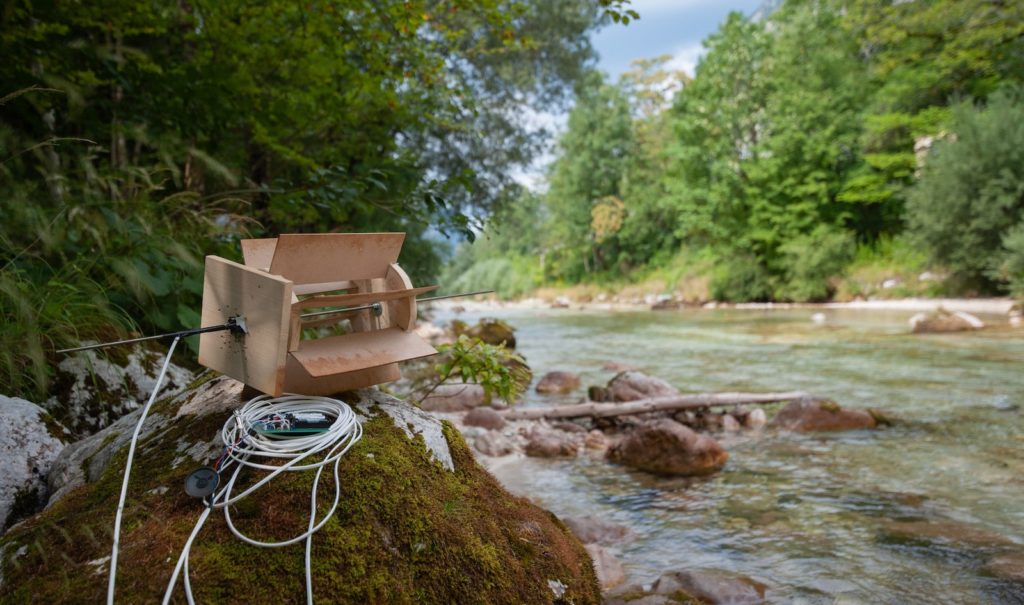 It is hard not to get inspired by the beautiful river of Soča and its surrounding nature, so after a week of hard work, some of the participants decided to install theirs on the riverbanks (and in the stream), and invite everyone for a walk down to the river. Vivian and David planted their watermill for generating electricity from the river and converting signals into sound. Upstream, Seamus installed his orchestra (made up of a mycelium conductor and plants/water/lichen musicians) with various sensors and speakers placed on debris from a building site near PIFcamp, which translates sensory data and signals into glitchy synth music to evoke nature's distress.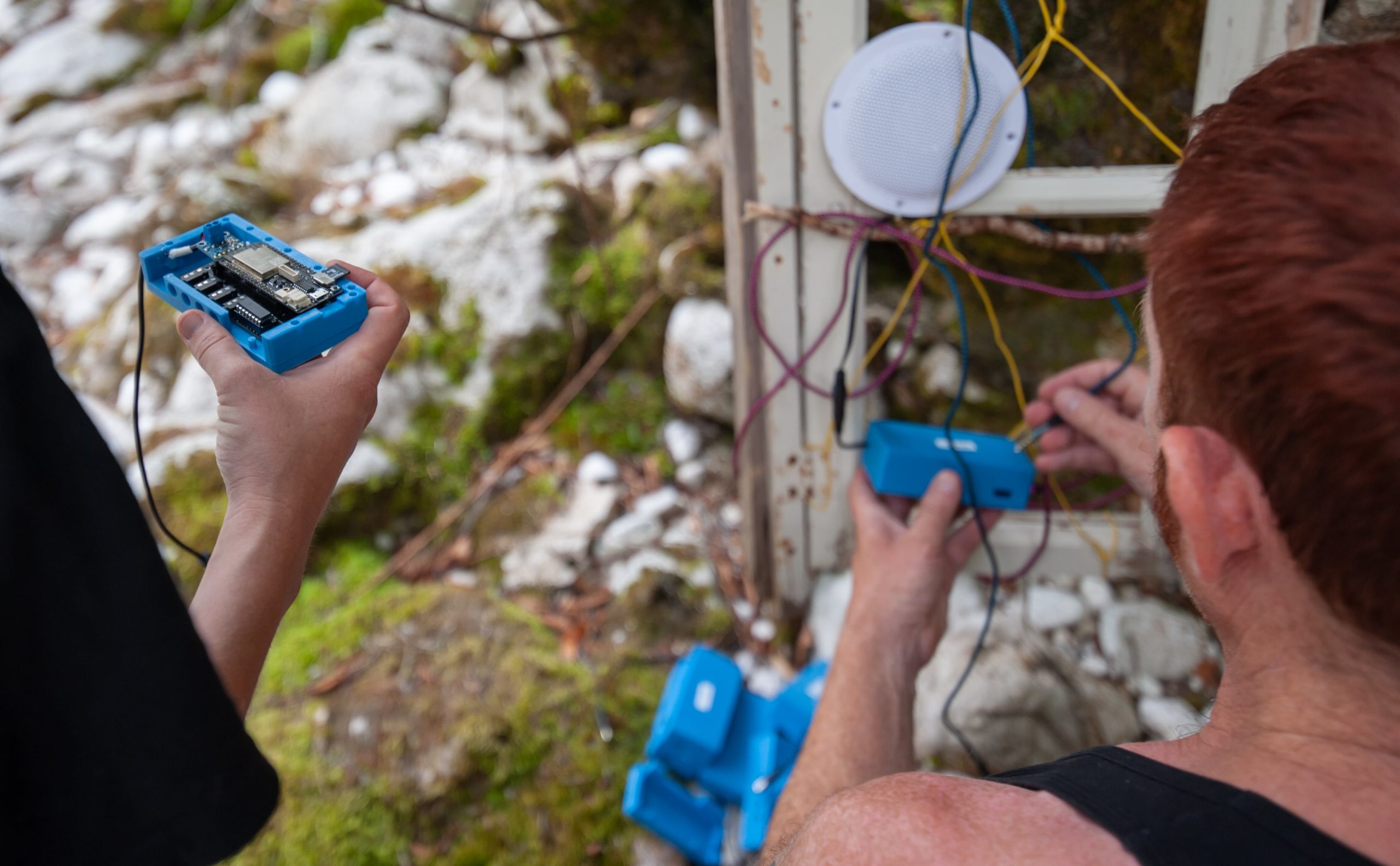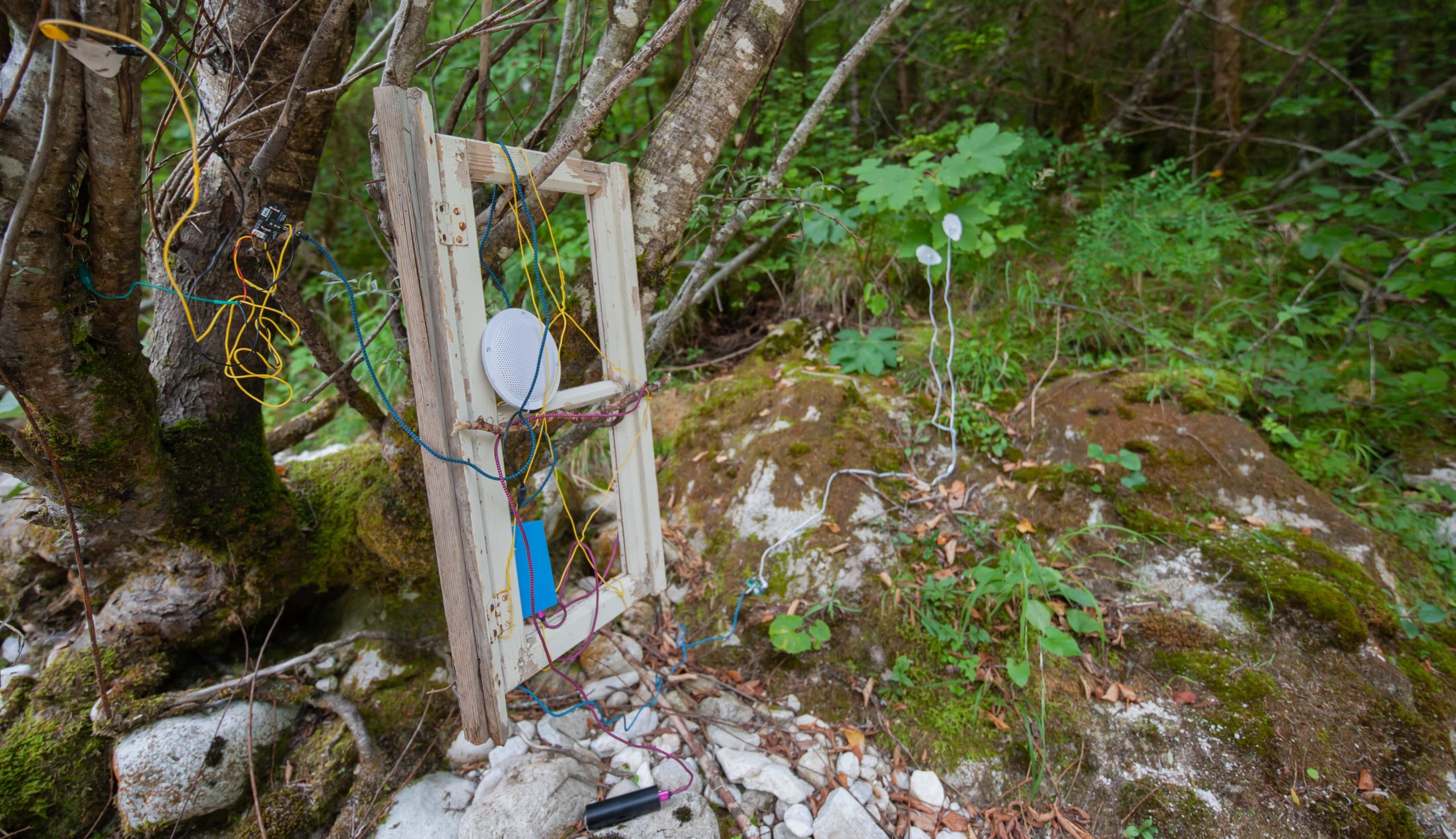 Part 2: Raining cats and dogs (and T-shirts)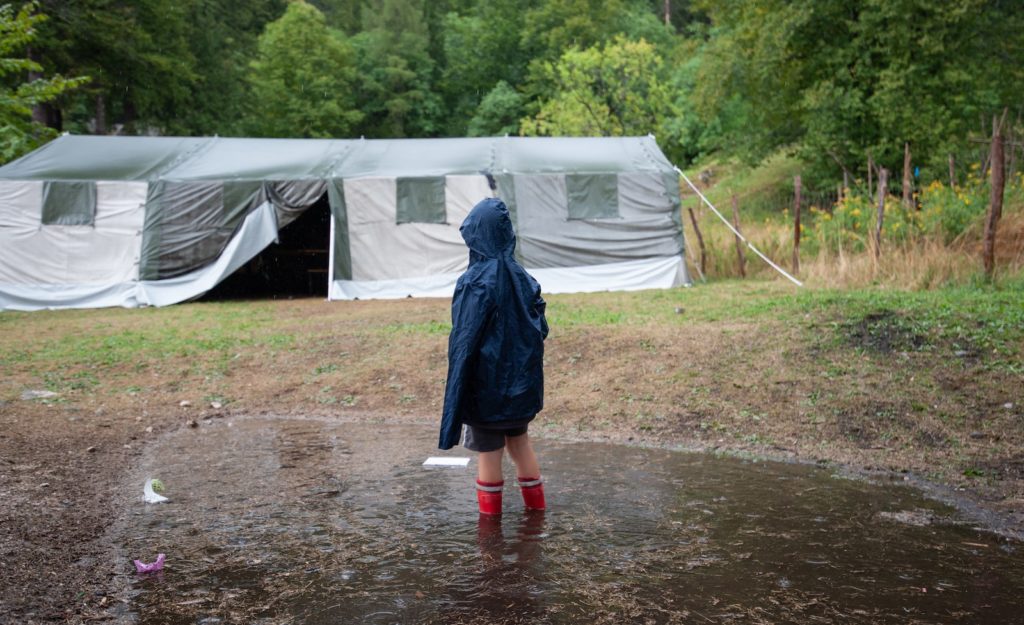 Riverside activities had to be wrapped up quickly as the rain started to pour… While the youngest enjoyed themselves in the newly formed lake, Urška was hard at work screenprinting approximately a hundred T-shirts with this years' PIFcamp motifs.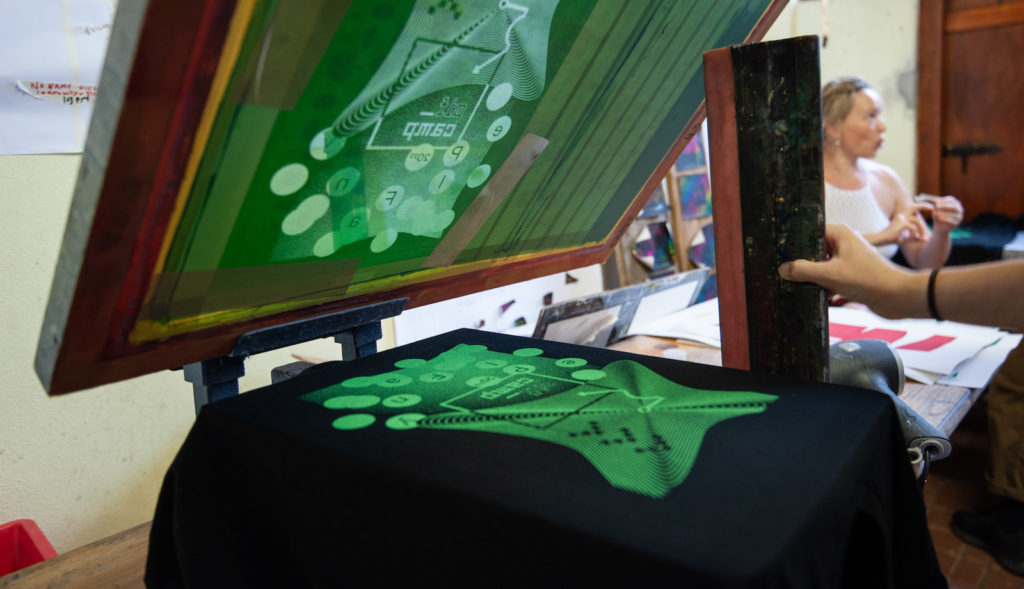 Part 3: Mains hum ePIFany and other community activities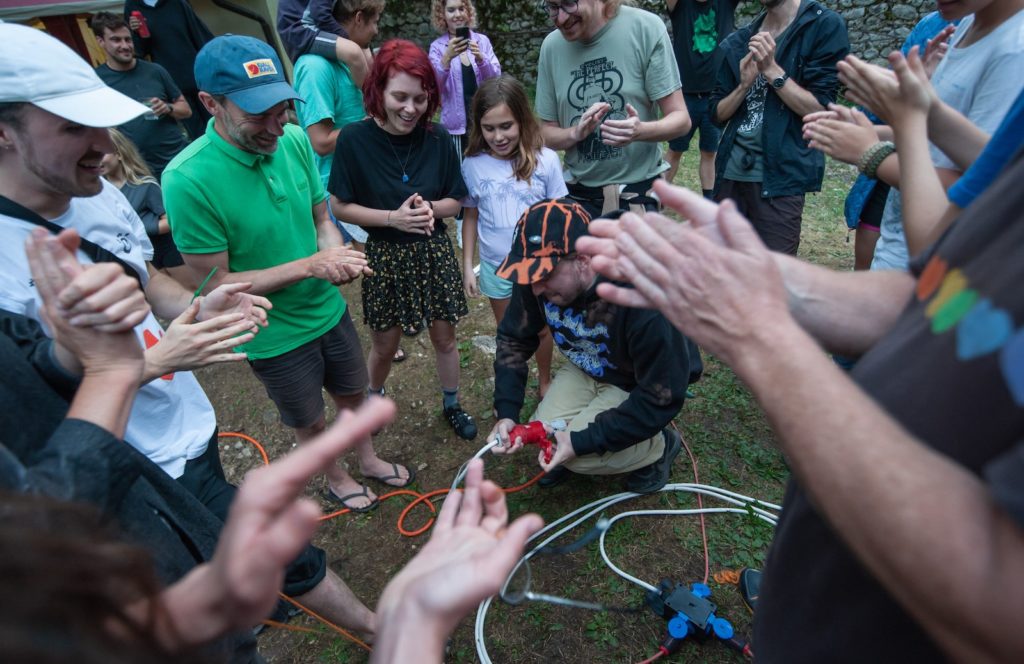 After the rain stopped, PIFparticipants continued with presentations of their projects, formed a 50 Hz cult, and engaged in a community broadcast. We figure this is as good as any spot to thank the amazing PIFcamp kitchen crew for their weeklong service, crowned by the Saturday's banquet. Thank you!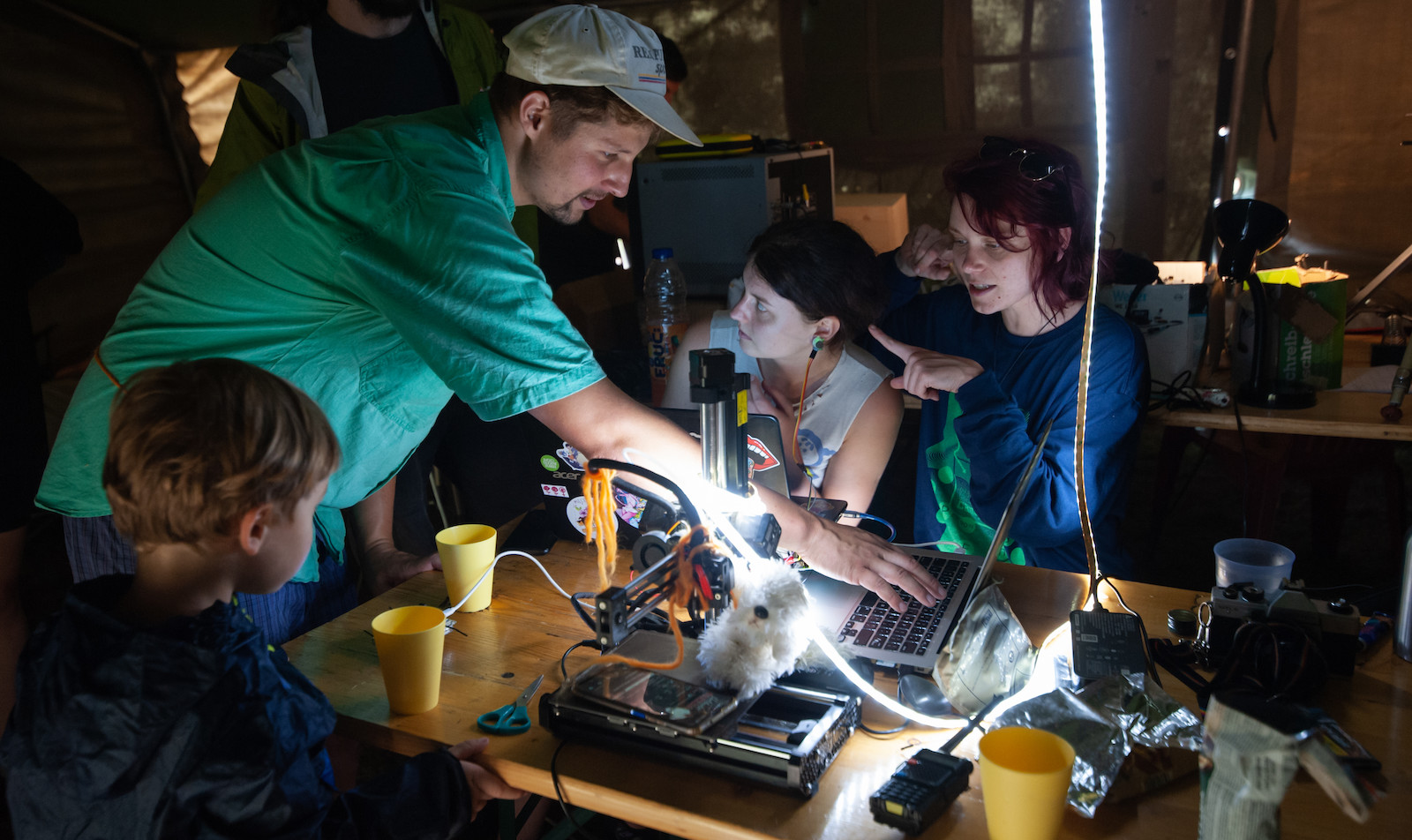 Part 4: Dance the PIF away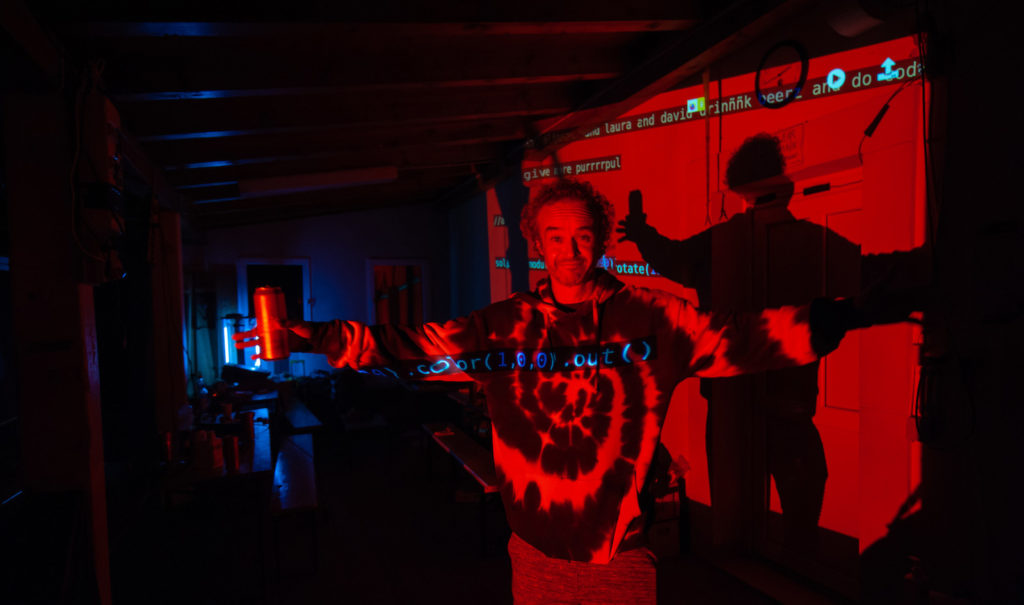 Our incredible video team set the tone for last night at PIFcamp with the world's premiere of two short video documentaries (ISOLABS and Live coding) made from scratch during the past 6 days. After a quick change of the tent's function from a cinema to a concert venue, the crowd enjoyed Bernhard's and Mitja's performances accompanied by Aljoša's visuals, and was thus well prepared for a night of clubbing. Under the canopy, a wonderful lineup of live coders programmed their dance steps at the (probably world's first) terrace algorave, followed by Blažen DJ's blissfully eclectic mix. And so, we danced the PIFcamp goodbye. Until next year!